As we all know that admission get delayed for Nursery admission and all parents is now awaiting for the Delhi nursery online admission result for the year 2016-17. If you are one of those who want to know how to check Delhi Nursery Admission Result Online then this is the perfect page. As you already know that 25% seats are reserved in the Delhi Private Schools for the candidates who belongs to Economically Weaker Section (EWS) and Disadvantaged Group (DG) categories. All those parents who comes under the EWS and DG Categories have registered for the admission of their child in nursery or entry level classes from January 1st to February 05th 2016 will be happy to know that now they can check the result for EWS Nursery admission result online as well as offline and the detail procedure is mentioned below step by step. Before you do proceed for the result online or offline you have to be very careful about few things such as: You must have registered online for EWS nursery classes EWS & DG nursery online admission start date: 1st January 2016 EWS & DG nursery online admission end date: 5th February 2016 Total No. of seats for the category is : 27,000 Result 1st list will be announced on: 15th February 2nd list will be announced on: 29th February 2016 If your child name is not listed in the first list you don't need to worry wait for the 2nd list may be you are lucky and got selected in the list now move to "How and Where to Check EWS Nursery Admission Result List Online & Offline 2016 -17?"
How and Where to Check EWS Nursery Admission Result List Online & Offline
[ Latest Update: EWS Nursery Admission Result 2016 Declared check it with your Registration Number and Date of Birth for more click here ]
In this section I am going to share step by step how you can result online for EWS Nursery Admission Classes Online.
Check EWS Nursery Admission Result Online through EDUDel.Nic.In website (H3)
First you have to visit the official website of "Directorate of Education", New Delhi the link is given below :
www.edudel.nic.in Here you will see "EWS/DG Admission Result 2016-17" Click on this EWS Link An popup or new tab will be open in .pdf format Now you have find "Name of Your Child" in the result list If your Child's name is not mentioned in the first list no need to worry as the 2nd list will be declared on 29th February 2016. If you are not so lucky and still unable to find the name in the list then your child may take admission in the particular private school.
Check EWS Nursery Admission Result Offline or School Website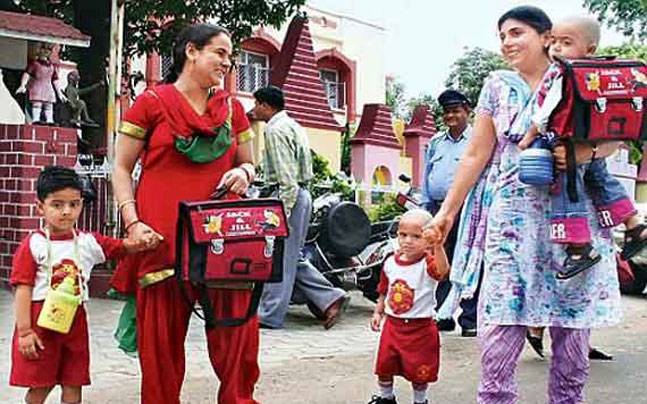 If you are unable to check result online don't need to worry. You can check the result of EWS admission list 2016-17 on the particular school website in which you have applied online. EWS admission list for the year 2016-17 will be on their notice boards. So you can just visit the school to check the list. Hope you find it worthful if still you have any query in mind can ask it via below comment box or just visit the FAQ section of Directorate of Education by "Clicking Here".