Are you on the hunt for a rewarding career opportunity in India? In today's dynamic job market, finding the perfect job can be a daunting task. However, thanks to the digital revolution, job hunting has never been easier. With a plethora of job portals at your disposal, you can now streamline your job search and connect with potential employers effortlessly.
In this comprehensive guide, we will explore the Best Job Portals in India 2023 to help you land your dream job. So, let's dive in!
What Are Job Portals?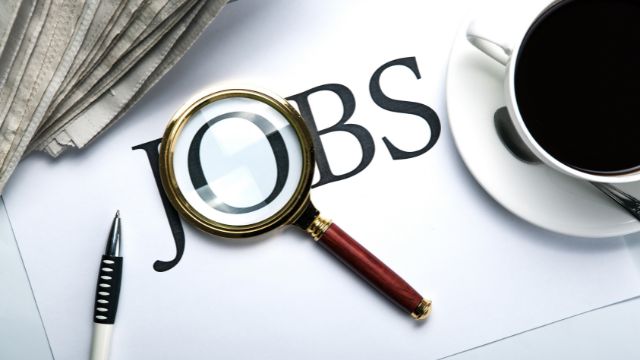 Before we go into the specifics, let's clarify what job portals are and why they are essential in today's job market.
Job Portals, also known as job boards or career websites, are online platforms that facilitate job seekers in finding employment opportunities and employers in posting job openings.
These portals have revolutionised the job search process, making it more accessible, efficient, and convenient for both job seekers and recruiters.
Now, let's answer some fundamental questions.
What Makes a Job Portal the "Best"?
The term "best" can be subjective, but when it comes to job portals, several factors contribute to their excellence. These include:
Relevance: The portal should have a wide range of job listings across various industries and skill levels.
User-Friendly Interface: An intuitive and easy-to-navigate website or app is crucial for an efficient job search.
Active Job Postings: The best job portals regularly update their listings to ensure that you have access to the latest opportunities.
Additional Resources: Offering career advice, resume-building tools, and interview tips adds value to job seekers.
User Reviews: Real user feedback can give you insights into a portal's reputation and effectiveness.
Now that we've clarified the criteria, let's explore the best job portals in India for 2023.
The Top Job Portals in India 2023
1. Naukri – Your Gateway to Opportunities
Naukri[dot]com has been a pioneer in the Indian job search industry for over two decades. With millions of job listings, it caters to various sectors and job roles, making it a one-stop destination for job seekers.
Why Choose Naukri[dot]com?
Vast network of employers.
Customised job alerts.
Detailed company reviews.
2. Foundit.in (formerly Monster India) – Unleash the Monster Within
Foundit (formerly Monster India) is another heavyweight in the Indian job portal arena. It offers a vast array of job opportunities across industries and career levels. One of its standout features is the "Career Benchmarking" tool, which helps job seekers evaluate their market worth.Whether you're a fresh graduate or an experienced professional, foundit.in has something for everyone.
Why Choose foundit.in?
Extensive job categories.
Advanced resume services.
Informative career advice.
3. Shine – Where Your Career Shines Bright
Shine[dot]com boasts a user-friendly interface and a plethora of job listings. What sets it apart is its emphasis on skill development. It offers free courses to enhance your skills and increase your employability.
Why Choose Shine[dot]com?
Skill development courses.
Easy-to-use mobile app.
Personalised job recommendations.
4. LinkedIn – The Professional Network
LinkedIn is not just a social networking platform; it's also a powerful job search tool. With its "Jobs" feature, you can explore job openings, follow companies, and network with professionals in your field.
Why Choose LinkedIn?
Networking opportunities.
Company insights.
Industry-specific groups.
5. Indeed India – The Job Search Engine
Indeed India operates as a job search engine, aggregating job listings from various sources. It simplifies the job search process by providing a comprehensive list of job openings from different websites.
Why Choose Indeed India?
Extensive job database.
Salary comparison tool.
Company reviews.
6. Freshersworld – Where Fresh Talent Meets Opportunities
Freshersworld caters specifically to recent graduates and entry-level job seekers. It offers a plethora of job listings and internships suitable for those taking their first steps into the professional world.
Why Choose Freshersworld?
Entry-level job opportunities.
Career guidance for freshers.
FAQs about Job Portals
Q1. How do I create an effective profile on job portals?
Answer: Start by providing detailed information about your skills, qualifications, and work experience. Use a professional photo, write a compelling summary, and tailor your profile to match your career goals.
Q2. Can I apply for jobs on multiple portals simultaneously?
Answer: Yes, you can apply for jobs on multiple portals simultaneously. In fact, it's recommended to maximise your chances of finding the right job quickly. Just ensure that your resume and cover letter are tailored to each application.
Q3. How can I stay updated on new job listings?
Answer: Most job portals offer email alerts and mobile app notifications for new job listings. Ensure you enable these features and set up your preferences to receive updates based on your interests and location.
Q4. Are there any job portals specifically for remote work?
Answer: Yes, there are job portals dedicated to remote work, such as Remote.co, FlexJobs, and We Work Remotely. These platforms specialize in listing remote job opportunities across various industries.
Q5. Do job portals guarantee employment?
Answer: While job portals provide access to numerous job listings, they do not guarantee employment. Securing a job depends on your qualifications, skills, and the competitiveness of the job market.
Conclusion
In the ever-evolving landscape of the Indian job market, having access to the Best Job Portals in India 2023 can significantly enhance your job search experience. Whether you are a recent graduate, an experienced professional, or someone seeking remote work opportunities, there is a job portal tailored to your needs.
Remember, finding the perfect job is not just about luck but also about strategy and perseverance. Create compelling profiles, tailor your applications, and leverage the resources provided by these portals to stand out in the competitive job market.
So, why wait? Start exploring these job portals today, and take the first step towards securing your dream job in 2023.