Kapil Se Mil Contest – Are you the fan of the best comedian of India "Kapil Sharma" and want to meet him on his upcoming show "The Kapil Sharma Show" then it is the chance for you to participate in the show. After "bigg boss 10 registration" Sony TV giving opportunity to all Indians to meet Kapil Sharma and registration for this already started from 17th March 2016 and the name of the contest is "Kapil Se Mil Contest".
So, it's your time to meet with Kapil Sharma and his team to participate in the show you simply have to make an funny video and have to upload it on official website of Sony which link is given below the other important details regarding Kapil Se Mil Contest is mentioned below. Don't forget to see "The Kapil Sharma Show Air Date & Team Details".
Kapil Se Mil Contest Detail Information Step by Step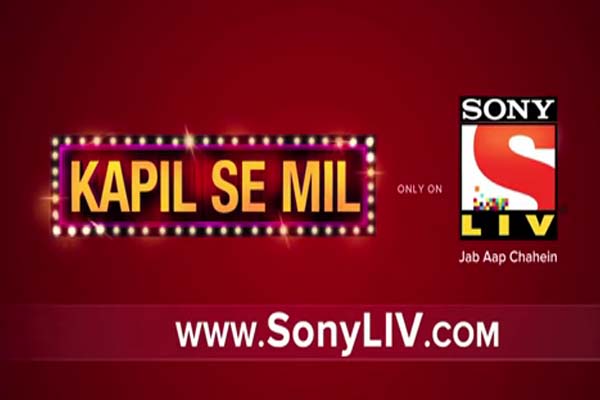 Kapil Se Mil Contest Start Date
As I said the contest is already started and selected families have chance to meet with Kapil Sharma.
Start Date – 07th March 2016
How & Where to Register or Upload Video?
All the interested candidates have to make video first maximum 3 minutes and have to upload it on the official website of sony. You can get the link on official site of sony or just click on this link: http://kapilsemil.sonyliv.com/ or SonyLIV.com/KapilSeMil
Participants will need fill the form available on the microsite, wherein Participant will be required to provide and confirm Personal Information of himself / herself shall include
(a) Name;
(b) age/ Date of Birth;
(c) mobile number;
(d) email id;
(e) City and State and such other details as required by SPN [collectively hereinafter referred to as "Personal Information" of the Participant(s)].
No Entry shall be complete if any or all details are not provided by the Participant and such Entry shall be deemed invalid at SPN's sole discretion.
Thereafter, Participant shall upload his/her video. Please note that the video shall be in the following format only-maximum 40 MB (3gp , wmv , mov , mpg , mp4 , avi.) Any video in any format other than what has been mentioned shall not be recognized and there shall not get uploaded.
Once the Participant has duly entered all the compulsory details as required in the form on the on the microsite and uploaded his/her video, Participant shall receive a one time password (OTP) either on his/her email address and/or mobile number as requested by the Participant. Participant shall have to wnter the OTP on the microsite which shall be a confirmation of his participation in the Activity. Such confirmation shall be deemed to be an Entry.
Who Can Participate in the Show?
To participate in the show participant should be above 18 and he / she should be an Indian citizen.
Hope the said information is useful for you and you will make best and funny video and will upload it on the official site of the link which link already given in the post above but still suggest you to please read terms & condition before register for the show see detail term and condition here "Kapil Se Mail Contest Term & condition" and wish you all the very luck.
You can see the video of Kapil Se Mil Contest Here
https://www.youtube.com/watch?v=HGMuaM45Q70
If you are unable to view the video here please see it on YouTube to view it on youtube just click on youtube button on the video or click here: https://www.youtube.com/watch?v=HGMuaM45Q70