Online Registration for Bigg Boss 10 Register today and be a part of bigg boss season 10 get complete information from here
I was watching the Bigg Boss 8 last night Day 56 and thought it is something which I should share with the bigg boss fans. It is something special for all Gautam Gulati's fans because bigg boss made a city of Gautam and Gautam will be Dictator in this task.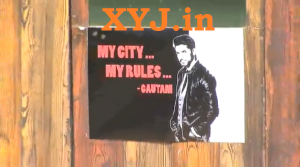 So Don't miss today's BB as today's task is especially for Gautam. Today's task popular line is "Welcome to Gautam City" and "Ab Lagegi Sabki Waat"while I was viewing the video on official website of colors after reading the task by Tanna, Diandra was telling something to Upain.
In this task Gautam will be the Dictator and he will rules on everybody and 2 people will be his guards to save him from any problem during the task. Name of these 2 guards is Dimpy and off-course 2nd is the He-Man of the house Puneet Issar.
As Gautam will rule 2 days on all the house mates to watch their all activity Bigg Boss assign him a special room to see what all Home mates are doing. At the end of the video Gautam says Ab sabki lagegi waat.To see video click here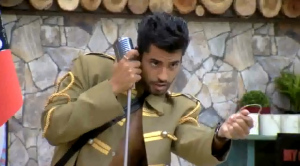 Damn sure it will be too much, three much fun J as Salman promised in the promos. The fan of Gautam feels that others have assigned gautam over task and made him work like a slave during the past weeks and what will Gautam do with those guys who refuse to work under the Gautam captaincy.
I am excited to see what will Gautam do as he said "ab lagegi sabki waat" and how the housemates complete this task as they did not completed any task properly :D.
Do you think Gautam is strongest contestants then must share your thoughts here list of strongest contestants of bigg boss.
Recommended Post: