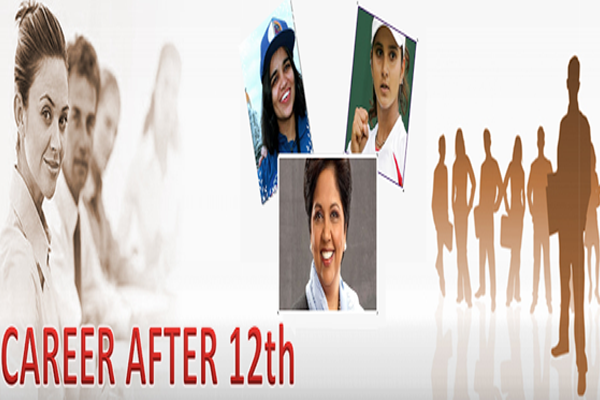 As soon as a student clears his class XII exams, there are dreams of a golden future in his eyes. But at the same time, it is also a crucial moment when one may get confused about the career decision and one small blunder at this time can cause great harm to their future. To keep adhere in this mind I decided to write on this topic and here are some tips about choosing the best career after complete class 12:
Research about Higher Education Courses in your Stream
Before deciding about the track you would be following after completion of XII standard, it is essential to make proper research about the various courses available in your stream and pick the one which suits your interest as well as aptitude. For instance, students with physics, chemistry and biology can look for medical courses while those with physics, chemistry and mathematics can try their luck in engineering. Those in commerce stream can seek admission to courses like B Com, BBA, BBM and BMS, and arts students can look for admission in BA, with specialization in their field of interest.
Take Entrance Tests
The next step for students seeking admissions in reputed colleges is to appear in various entrance examinations, some for the individual institutions and others for common entrance to medical and engineering colleges. Students are admitted to these colleges and institutions on the basis of results and rankings in these entrance examinations. The number of candidates in the exams is usually staggering and they need to put in a lot of effort to achieve a good rank and get admission at the desired college and in the desired course.
Admission in Professional Courses
Instead of going for regular graduation in arts or commerce, some students want to get admission in professional courses to build a great career in future. Currently, the most sought after professional courses in the country are in the fields of Design, Mass Communication and Journalism, Hotel Management and so on. He generally has to appear for an entrance exam to get admission to the most prestigious institutions for pursuing such courses. There are also certain vocational courses such as those in Travel and Tourism, Cosmetology and Textile Designing, which can prove to be good career builders.
Look for an Alternative Course
In case, a student does not get admission to the desired course, he should keep other options in mind. He might even have to change his stream and look for alternatives, which can be allowed with some restrictions. This is a very important decision, which must be taken keeping in mind the aptitude and interest of the student and also, whether he will be able to cope up with the switch. One should plan properly in this respect and also act in time, because admission in colleges is very difficult these days due to high competition.
It is a wise decision to look for counseling so that one may get good advice from a professional to take this major decision of his career. Taking it lightly may cost a lot, while a wise decision at this stage can build a bright future for a student.