If someone asks: how he/she can make the long drive experience more enjoyable, then the first recommendation you will get from all sources is to install a car stereo system. Other than only playing music, modern car stereos can also perform various and advanced tasks. And if you have decided to buy a brand new car stereo, you should ignore the old model and choose the modern ones. But the thing to keep in mind is that there are dozens of different options present in the market that can easily confuse a person who wants to buy a new car stereo.
If you are also feeling bored searching how to choose a new car stereo, this detailed guide is only for you. We will list some of the essential points that you shouldn't ignore while making the final purchase decision related to the car stereo system.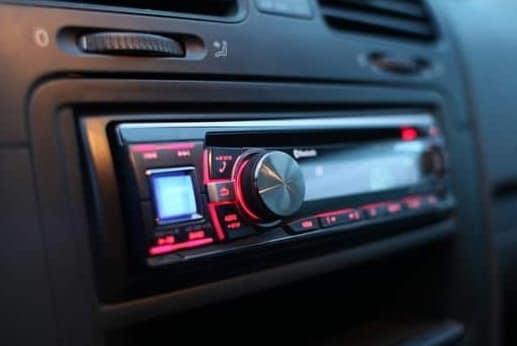 Points To Consider While Buying New Car Stereo
Choose The Right Din of Stereo
There are only two types of stereo present in the market on the basis of din, the first one is a single din, and the second one is a double din. To choose the right one, first, you have to look at whether your car supports single din stereo or double din ones. And it doesn't mean that if your car supports double din stereo, you can't use the single din stereo. It depends upon you, which type of car stereo you want to install inside your car.
Tweaking the sound as per your preferences is another thing that matters a lot while choosing the right type of stereo for your car. If your chosen stereo system doesn't come with better sound adjustments and tweaking options, it would be better to skip that option and look for a more advanced one.
Excellent Sound Format Support
If you want to get the best out of the best music listening experience, then you must look for a car stereo that supports the modern audio formats only other than MP3, AAC, and WMA. In this way, you can make your car stereo future proof and compatible with various file formats.
Looking for a good number of ports can help you when you want to attach or connect other external devices with your car's stereo system. The cheap quality of car stereos only comes with one panel of audio output ports, but if you want more ports like video output, USB, and a good number of audio output ports, then you have to invest in a good quality of stereo. Keep in mind that we are focusing on this point here because it is essential to expand your audio system without any issue.
Additional But Essential Features
Now let's talk about some of the additional but highly essential features like before making the final purchase you should ensure that it has the Bluetooth connectivity and DVD playback option. Some people still have the DVD to enjoy old music to make their long drive enjoyable. However, you should also give importance to features like smartphone connectivity, GPS tracking, and satellite radio.