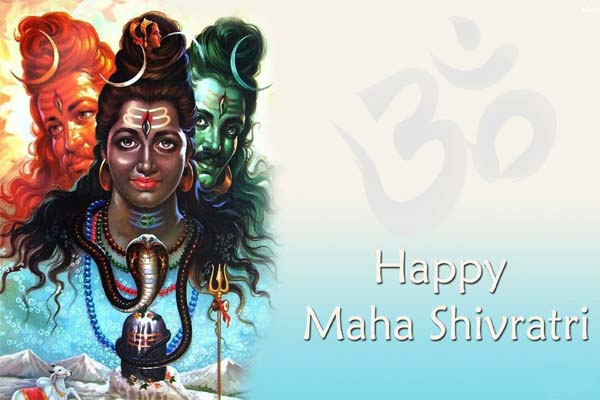 Maha Shivratri is the Hindu festival dedicated to Lord Shiva and Goddess Shakti (Parvati). Mythology says that this is the day of marriage of Lord Shiva and Goddess Parvati. The festival is celebrated all over India by the devotees of Lord Shivam who throng the temples to pay their obeisance to their deity. The North India calendar marks maha Shivratri on the Masik Shivratri of the Hindu calendar month of Phalguna, while the South Indian calendar marks it on the Chaturdashi tithi of Krishna Paksha of Magha month. Though one may see these as different days, the festival actually comes on the same day.
When or What is the Date of Maha Shivratri in 2016
This year in 2016 MahaShivratri falls on "7th March 2016" and detail shubh muhuart and puja vidhi is described below so keep reading.
Maha Shivratri Shubh Mahurat Puja Date and Time 2016
Maha Shivratri 2016 falls on 7th March this year.
Nishita Kaal Puja Mahurat from 24:06 to 24:56
Time duration is of 0 hours 49 minutes
Maha Shivratri Parana Time from 6:42 to 10:34
Ratri First Prahar Puja Time from 18:21 to 21:26
Ratri Second Prahar Puja Time from 21:26 to 24:31+
Ratri Third Prahar Puja Time from 24:31+ to 27:36+
Ratri Fourth Prahar Puja Time from 27:36+ to 30:42+
Chaturdashi Tithi begins on 13:20 on 7th March, 2016
Chaturdashi Tithi ends on 10:34 on 8th March, 2016
Maha Shivratri Puja Vidhi
Maha Shivratri is a festival observed by staunch fasting, which begins a day before on Trayodashi tithi when the devotee has only a single meal. On the day of Maha Shivratri, a full day fast is observed and food is eaten only on the next day. It is the test of devotion and determination of the devotees. Shiva Puja is done at the night time, during the four prahars, and the Parana or the fast breaking is done during the Chaturdashi tithi. This is the biggest and most important day for Shiva bhakts, who perform ritualistic Shiv puja on this day.