After finishing your graduation, you start preparing for your masters course, a lot of students prefers doing a Masters in Business Administration and there are a lot of colleges that offers this PG degree course. But are all this colleges worth studying in? While choosing a business college, when you want to do a Masters, there are quite a few things that one should keep in mind before enrolling themselves in these colleges.
The parameters when you choose a college are to firstly prepare yourself for the CAT exam and other exams that these colleges take, and secondly check for their packages, as that is the most important thing one is concerned when it comes to getting into the college. A student must check the packages, before getting into the colleges and there should also check their placements before getting into these colleges. The selection process in this college is very tough and the students are called a minimum of 2-3 times after they get the CAT score. After that they are called for the Group Discussions and then Personal Interviews, if the students clear all these things then they are admitted into the college.
The students pay a lot to these colleges and if they do not get into a good company later on without any proper package, then this does not really make sense. Look for the colleges that have a good package system and then apply for it, cause at the end you are doing a masters course to earn your living later on. There are so many colleges that offer a degree course in Masters of Business Administration. Here is a list of Top Ten Best MBA colleges in India, which are very famous and renowned.
List of Top 10 Best MBA Colleges in India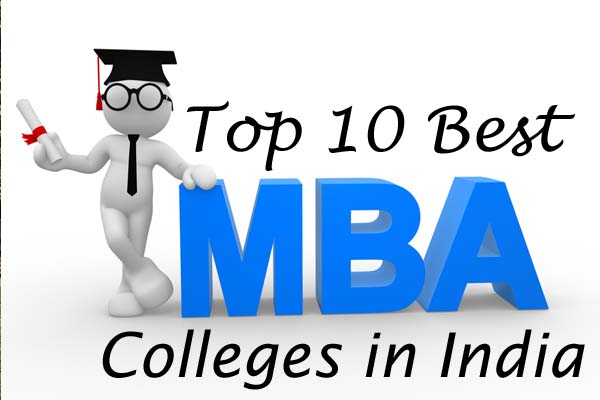 10. Faculty of Management Studies (FMS)
This College is located in Delhi and it focuses on the management studies and makes their students understand the business in a deeper level. It is affiliated with the University of Delhi and is a very famous college.
Website: http://www.fms.edu/
09. Jamnalal Bajaj Institute of Management Studies
Offering the guarantee of 100 percent of placements, this is one of the best college to pursue MBA. It is located in Mumbai.
Website: http://www.jbims.edu/
08. S. P. Jain institute of Management and Research
Located in the city of Mumbai, SPJIMR is one of the finest colleges in India. They are excellent in their specialization and it also gives its students placements with a good package.
Website: http://www.spjimr.org/
07. Narsee Monjee college of Management Studies
Located in the city of Mumbai, it is a very famous and one of the most renowned college to pursue Masters in business administration.
Website: http://www.nmims.edu/
06. XLRI ,Xavier School of management
This college is located in the city of Jamshedpur and it is one of the finest colleges in the commerce sector. A Lot of students want to get into this college, and the process is to give the XAT exam, which is held every year.
Website: http://www.xlri.ac.in/
05. Indian Institute of Management Lucknow (IIML)
This is one of the IIM's in the country and it ranks number five in the list of best MBA colleges.
Website: http://www.iiml.ac.in/
04. Indian Institute of Management Kozhikode (IIMK)
This college is located in the hills of the state of Kerala and it is one of the best MBA colleges in the country that offers the Post Graduation course in Business Studies.
Website: https://www.iimk.ac.in/
03. Indian Institute of Management Calcutta (IIMC)
This college ranks number three, in the top ten ranking of the MBA colleges, and the first step to get into this MBA college is to score extremely well in the CAT exam.
Website: https://www.iimcal.ac.in/
02. Indian Institute of Management Bangalore (IIMB)
Located in the city of Bangalore, IIMB is the second best MBA college in the country, and they have one of the best faculty available for the students.
Website: http://www.iimb.ernet.in/
01. Indian Institute of Management Ahmedabad (IIMA)
IIMA is the best college in the country to pursue your Masters in Business Administration and to get into the college, you have to give the CAT exam, whose cut off is the highest in the country.
Website: http://www.iimahd.ernet.in/