Zanskar Valley, nestled on the lap of the mighty Himalayas, is probably one of the most beautiful views your eyes have witnessed.
It might feel like an exaggeration but wait till you see the place and then understand that no words can explain how this place gives beauty a new definition.
If you want to check out what I am talking about, check out Ladakh Tour Packages or Chadar Trek Guide to witness serenity in a way you have never imagined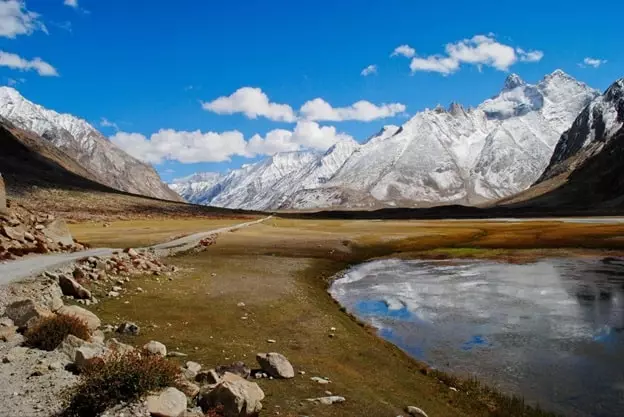 If you are planning a Zanskar Valley trip, then it's essential to do some research before you get on board.
Perched at an elevation of approximately 13154 ft above sea level, the Zanskar Valley is at a distance of about 100 km from Leh. It is also a hub of adventure activities such as river rafting, trekking, paragliding, etc.
The months between June to September are considered the most suitable because, during the rest of the year, the roads remain covered with snow. So if you are planning a Zanskar Valley trip, then plan now because it is the best time to visit the Valley.
If you are looking for trekking options, you can go for the popular Lamayuru to Darcha trek.
Monasteries that are centuries old can be found here, such as Strongdey, Zongla, and Zongkhul can be seen as filled with tourists who have a knack for historical architecture.
Camping at the scenic Penzila Pass will let you have a fun camping experience near the Zanskar Valley. This Penzila Pass is what separates Zanskar Valley from Suru Valley.
On your Zanskar Valley Trip, you can also go motorbiking, which is another way to feel the adrenaline rush through your veins.
Things To Do In Zanskar Valley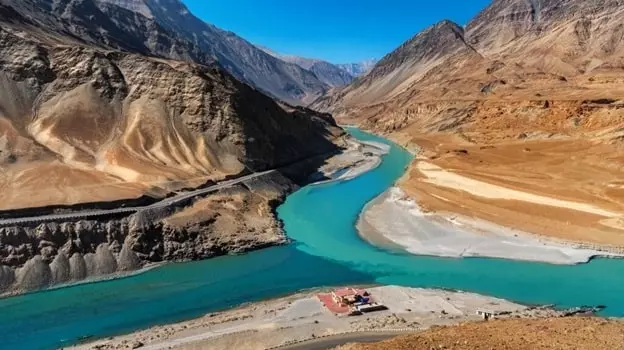 There are plenty of things to do in Zanskar Valley. You can go for the popular Chadar trek, which remains so frozen during the winters that one can drive a car over it without worrying. This lake remains accessible throughout the year. Apart from the Chadar trek, you can also go for Padum Darcha Trek, Zanskar Sham Valley trek, and other treks.
Besides, motorbiking is also a fun activity for one during their Zanskar Valley Trip.
Places To Visit In Zanskar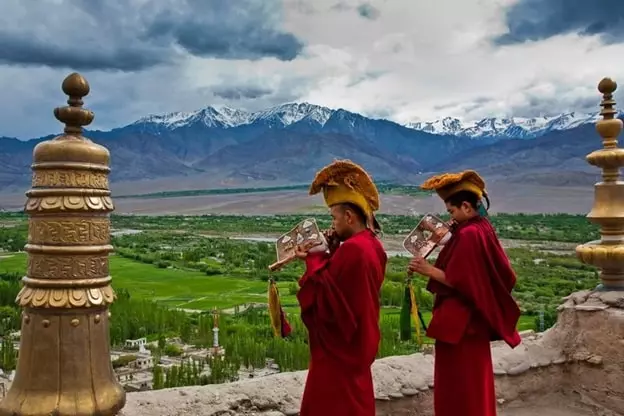 Surrounded by a barren landscape, Zanskar Valley has several monasteries, trekking trails and spellbinding views, making you feel grateful for being present there. The scenic landscape draws tourists from all over the place, making Zanskar Valley Trip mandatory on your bucket list. Monasteries such as Lingshed, Phutkal, Strongdey, and Sani Monastery should definitely not be missed out while you are in Zanskar Valley. They attract a number of tourists because of their history and unique architecture.
The valley remains covered with snow from October to May, making June to September the most suitable time to visit. The temperatures can drop as low as -30℃ during the winter season, making survival difficult for an ordinary man.
How To Reach Zanskar?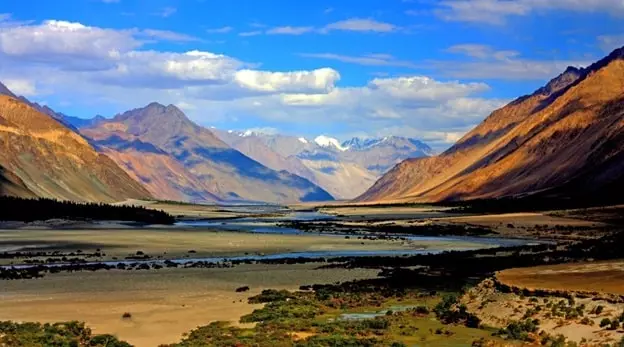 Now the real question is how one can reach Zanskar Valley. Well, there are several ways to reach Zanskar Valley, and they are:
Zanskar Valley By Air
You can take a flight to Kushok Bakula Airport, which is the closest airport to Leh, and then hire a taxi to reach Zanskar Valley. If you want to save time, then this is the best way to reach Zanskar.
Zanskar Valley By Train
If you don't really prefer flying, then it's best that you take a train. You will reach Jammu Tawi Railway Station, and from there, you can hire a taxi to Leh and then to Zanskar Valley.
Zanskar Valley By Road
If you wish to take a nice road trip full of impeccable views, then the best way to visit Zanskar Valley is by road. The Delhi to Leh Bus service is also resuming soon after nine months. You can take a bus to Leh, and from Leh, you can hire a taxi to Zanskar Valley. The distance from Leh to Zanskar Valley is approximately 412 km. The taxi will take an hour The journey is filled with stunning landscapes and spellbinding views.
Accommodation and Food At Zanskar Valley Trip
There are hardly any options for accommodation near Zanskar Valley. People who visit the valley often set up camps and tents there to stay and have the best experience of their lives. So if you are planning to stay at this majestic place, then it's best you take all your camping equipment with you.
Besides, there are several cafes and restaurants around where tourists can have a nice time munching around. These restaurants and cafes offer drool-worthy food made with local ingredients of the place, and will definitely make you want to come back for more.
These restaurants also serve Chinese and Tibetan cuisines with a limited variety of food but extremely delicious.