Thailand, renowned for its breathtaking natural landscapes, vibrant cultural tapestry, and welcoming atmosphere, stands as an exceptional haven for families embarking on journeys with children. Its eclectic assortment of attractions and adventures, designed to cater to a wide range of ages, ensures a memorable escapade that will etch enduring moments in the hearts of both youngsters and grown-ups. In this article, we will delve into 10 remarkable destinations in Thailand that beckon families, featuring thrilling highlights like the captivating Safari World Bangkok and the enchanting Dream World Bangkok. From the mesmerizing landscapes to the cultural marvels, Thailand promises an extraordinary voyage, where every member of the family can partake in the wonderment of this Land of Smiles.
Bangkok's Safari World: An Exotic Animal Adventure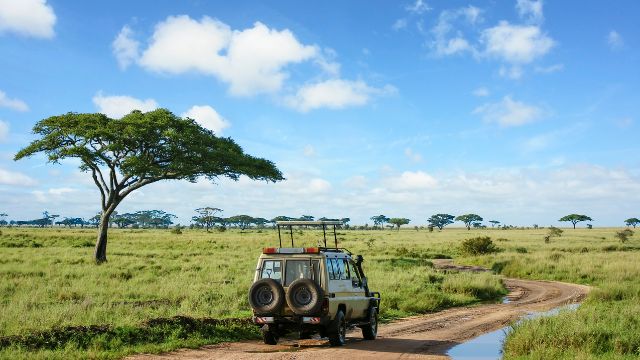 Located in the heart of Bangkok, Safari World offers a unique opportunity for children to get up close and personal with a variety of exotic animals. This 170-acre wildlife park is divided into two main sections: the Safari Park and the Marine Park. In the Safari Park, kids can embark on a thrilling safari journey where they can see lions, tigers, giraffes, zebras, and many other creatures in their natural-like habitats. The Marine Park features exciting animal shows, including dolphin and sea lion performances that will captivate young audiences. It's a day filled with educational and exciting experiences. For those who are planning for a visit, safari world bangkok ticket price typically range from approximately ฿1,200 for adults, with reduced rates available for youths and children.
Chiang Mai: A Cultural Wonderland
While Bangkok boasts fantastic attractions, Chiang Mai offers a more laid-back and cultural experience for families. Visit the Elephant Nature Park, where children can learn about these magnificent creatures and even help in their care. Explore ancient temples like Wat Phra Singh and Wat Phra That Doi Suthep, providing a rich cultural experience for kids and adults alike. Chiang Mai's vibrant night markets are also a great place for families to shop for unique souvenirs and enjoy delicious local street food. For travelers eager to explore Chiang Mai's ancient temples and cultural gems, admission to major temple complexes typically ranges from 20 to 50 Thai Baht per person, making it an affordable and enriching experience for all ages.
Dream World Bangkok: A World of Imagination
Dream World Bangkok is another top-notch attraction for families. This amusement park offers a wide array of rides and attractions suitable for children of all ages. From adrenaline-pumping roller coasters to gentle rides like the Giant House and the Sky Coaster, there's something for everyone in the family. The park's enchanting Snow Town, where children can experience sub-zero temperatures and play in the snow, is a highlight. Don't forget to explore Fantasy Land, with its fairy-tale castle and charming gardens, offering endless opportunities for magical family photos. For those who are planning for a visit, dream world bangkok ticket price typically cost around ฿1,000 for adults, while discounted rates are available for youths and children.
Chiang Rai: The White Temple
Chiang Rai, a northern city known for its stunning landscapes and unique architecture, is home to the White Temple, formally known as Wat Rong Khun. This incredible structure appears as if it's been plucked from a fairy tale. Its intricate design, featuring sparkling white surfaces and mythical sculptures, will leave children in awe. Take a tour of the temple grounds, including the quirky art exhibit hall showcasing contemporary Thai art. For those planning to explore Chiang Rai's iconic attractions, admission to the White Temple (Wat Rong Khun) typically costs around 100 Thai Baht (approximately $3 USD) for adults, with discounts available for students and children.
Krabi: Beach Paradise
For families seeking a tropical beach paradise, Krabi is the ideal destination. With its clear turquoise waters and stunning limestone formations, Krabi offers opportunities for beachcombing, snorkeling, and relaxing. Explore Railay Beach, a secluded spot accessible only by boat, where kids can play in the sand and parents can enjoy the tranquil surroundings. Krabi's proximity to Phi Phi Islands and Phang Nga Bay, made famous by James Bond, offers exciting boat excursions that are sure to thrill children. For those planning to explore Krabi's stunning landscapes, popular activities such as island hopping tours typically range from 800 to 1,200 Thai Baht per person, with discounts available for children and youths.
Ayutthaya: Historical Adventures
Ayutthaya, a UNESCO World Heritage Site, is a city rich in history and perfect for families interested in exploring Thailand's past. The ancient ruins of temples and palaces provide a fantastic backdrop for historical and cultural exploration. Renting bicycles and touring the historic city together is a great way to engage children in learning about Thailand's fascinating heritage. For those planning to explore Ayutthaya's historical treasures, admission fees typically range from 50 to 220 Thai Baht, with reduced rates available for students and children.
Kanchanaburi: Bridge Over the River Kwai
Kanchanaburi, known for the famous Bridge Over the River Kwai, offers a powerful and educational experience for families. Take a ride on the Death Railway, visit the JEATH War Museum, and explore Erawan National Park, home to stunning emerald-green tiered waterfalls. The mix of history and natural beauty creates a memorable family adventure. For those eager to explore Kanchanaburi's historic sites, admission fees typically range from ฿50 to ฿200, with discounted rates available for students and children.
Koh Samui: Tropical Delights
Koh Samui is another tropical paradise suitable for families. With its palm-fringed beaches and crystal-clear waters, it's a haven for relaxation and water-based activities. Explore the Magic Garden, a whimsical sculpture park in the jungle, and take a dip in the refreshing Namuang Waterfall. For a unique adventure, consider visiting the Samui Aquarium and Tiger Zoo, where kids can interact with various animal species. For those eager to explore the beauty of Koh Samui, admission to some popular attractions can be as low as 500 Thai Baht for adults, with special rates for teenagers and children.
Phuket: Family-Friendly Beaches
Phuket is renowned for its family-friendly beaches, bustling markets, and vibrant culture. Patong Beach is a hub of activity, with water sports, street performers, and plenty of restaurants catering to various tastes. Visit Phuket Aquarium to learn about marine life or explore Old Phuket Town with its colorful buildings and charming streets. For those looking to explore Phuket's vibrant attractions, admission fees to popular attractions such as Phuket Elephant Sanctuary typically range from 1,500 to 3,000 Thai Baht for adults, with discounted rates available for children and youths.
Hua Hin: Royal Retreat
Hua Hin is a tranquil beachside town known for its royal heritage and family-friendly attractions. Spend quality time at the Hua Hin Railway Station, known for its stunning architecture, and take a stroll along the vibrant night market. Families can also visit Black Mountain Water Park, which features thrilling water slides and pools for kids to splash around in. For those looking to explore Hua Hin's splendid vistas, tickets to its renowned viewpoints typically range from 200 to 300 Thai Baht for adults, with discounted rates available for youths and children.