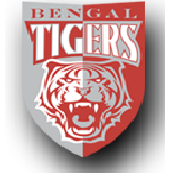 Bengal Tigers T20 team is all set to perform in Celebrity Cricket League 2016 and here we have shared the detail information about the Bengal Tigers Team.
Currently the Bengal Tigers announce only 14 players name which we have listed below as well as we have shared the name Bengal Tigers coach, owner and brand ambassador if you want to know who was the winner of previous season of CCL can read our recently publish article "Celebrity Cricket League (CCL) Winners List of All Seasons 1,2,3,4,5,6".
The Bengal Tigers play their first match on 11 January 2015 at Hyderabad (LB Stadium) which will be broadcast on TV from 7.00 pm.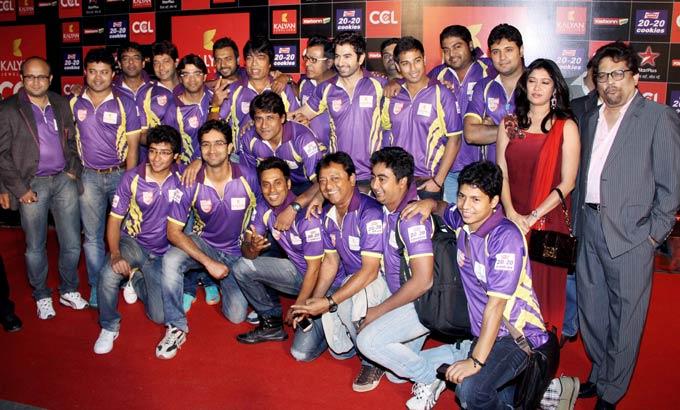 Bengal Tigers Team Squad for Celebrity Cricket League 2016
JISSHU – ALL ROUNDER (CAPTAIN)
DEV – BATSMAN
RAHUL – ALL ROUNDER
AMITABH – WICKET- KEEPER / BATSMAN
JOY – BATSMAN
SUMAN – ALL ROUNDER
VINAAYAK – ALL ROUNDER
SRV – ALL ROUNDER
INDRASISH – ALL ROUNDER
DEBRAJ – ALL ROUNDER
RAJA – BOWLER
MOHAN – BOWLER
SANDY – ALL ROUNDER
SAUGATA – ALL ROUNDER
Who is the coach of Bengal Tigers Team in 2016 CCL?
SUSHIL SIKARAYA  is the coach of Bengal Tigers in 2016.
Brand Ambassador of Bengal Tigers in 2016
SAYANTIKA , PAYEL
Let see who are the top 11 who play 1st match against the Telugu Warriors on 11 January evening. Wanted to know with whom Bengal Tigers have to fight in 2nd and 3rd match to qualify for the semi final then read the match schedule of CCL 2015.