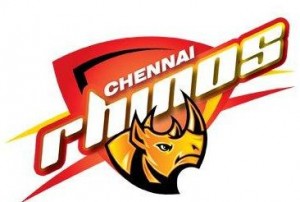 Chennai Rhinos is all set to perform in Celebrity Cricket League 2016.
They have total 16 members in their team which names are mentioned below accordingly and the captain of the team will be JIVA who is an All Rounder.
In very first match of Chennai Rhinos they have to compete with Kerala Strikers one of the best team of CCL. The match is schedule at Hyderabad LB Stadium and starts from 2.30pm onwards Sunday 11, January 2015. For further match details of Chennai Rhinos team please see CCL 2015 match schedule detail
Please see the detail information about the Chennai Rhinos which includes the name of team members, coach, owner and brand ambassador of the team if you want to know who was the winner of previous season of CCL can read our recently publish article "Celebrity Cricket League (CCL) Winners Lists of All Seasons 1,2,3,4,5,6".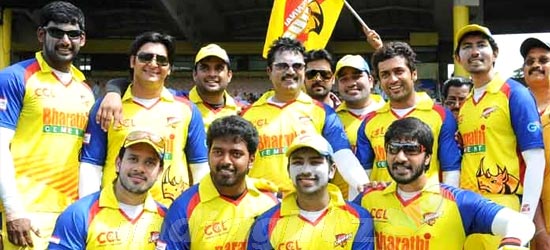 Chennai Rhinos Team Squad for Celebrity Cricket League 2015
JIIVA – ALL ROUNDER (CAPTAIN)
VISHNU – ALL ROUNDER
VIKRANTH – ALL ROUNDER
VISHAL – ALL ROUNDER
RAMANA – BATSMAN – WICKET KEEPER
PRITHIVI – BATSMAN – WICKET KEEPER
SHANTHNU – ALL ROUNDER
ASHOK – ALL ROUNDER
BALAJI – ALL ROUNDER
AARYA – OFF SPINNER
SHARAN ALL ROUNDER
SANJAY – ALL ROUNDER
BHARATH – ALL ROUNDER
BOSE – BOWLER
SHAAM – BOWLER
UDAY – BOWLER
Who is the coach of Chennai Rhinos Team in 2016 CCL?
RAJU PADMANABHAN  is the coach of Chennai Rhinos in 2015.
Brand Ambassador of Chennai Rhinos in 2016
Trisha
If any of the players name missed by us you can drop us your feedback in below box and also share your thought about the Chennai Rhinos team.