Buying a gift for girlfriend gets more difficult than ever during the Christmas Eve. You dive into a sea of stuff you never understand, yet you have to choose the best one for her Christmas present. Don't just pick up some random brassiere off some online store; instead learn what she actually want to get for Christmas. You wouldn't just go and ask like an idiot, you would do your research at home. We know what you are going through, so here's our compilation of Best Christmas gifts for girlfriend.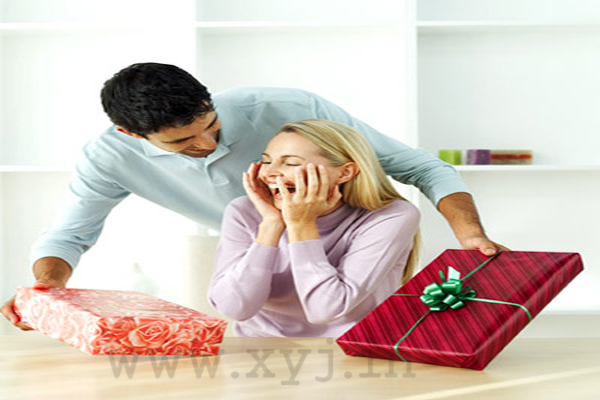 Indoor Allotment
Is your girlfriend into gardening, or does she love trees? Then get her an indoor allotment, no wonder she'll love it more than anything else. To her surprise she will realize that her sometimes fool looking boyfriend actually knows what she is looking for. This growing trees trend has been very popular recently, like everyone wants to grow their own tree and own food. If you don't have the bigger space for it, go for a miniature allotment.  
Portable Wine Glass
Wine makes a celebration better than ever. Carrying the wine around in a bottle sometimes get too mainstream, rather get your girlfriend a portable wine glass so that she can sip her wine and go to places. During summer picnics or fall camping where the situation doesn't really permit a classy wine glass; these portable wine glasses come handy. The glass is made of durable and tough plastic, just in case your girlfriend drops it.  
My Life Story
My Life Story is basically a book reflecting your life. It's an autobiography sort of diary, you can fill it up with memories you have had all your life. You can manage the events of your life in one book instead of saving all the diaries of your life and showing them to your girlfriend. List up your achievements, memories you never want to forget, secrets you want to share with your girlfriend. This book is available on online stores. Your girlfriend will discover a new you from your past and fall in love over and over again this Christmas.  
Monogamy Adult Couple Games
So if your Christmas gets boring and you don't really get anything better to spend time, then get a Monogamy Adult Couple Games board. This game would steam up your relationship! To start with the game, stare into each other's eyes and the first one to blink would start second. The game progresses through different intimate stages and in the end, the winner gets to enjoy a "lie down" party. Pretty romantic and kinky it is.  
Jewelry Tree by Menu
Talented artist Lousie Christ designed a beautiful tree shaped jewelry storage system. Might look useless to your man eyes but could render as the most useful gift to your girlfriend. It is made of aluminum. The design is very plain and simple, there's no design but only the tree shape. The aluminum is highly polished so it complements the jewelry that's hanging on different branches of this Jewelry Tree.  
The Genie Head Massager
It's a little weird sort of stuff. The ingenious little head massager is going to feel weird when you put it through your scalp. But indeed, it feels good. The legs on the head massager make it look like a gigantic spider robot. As you move it down your head, it pushes the legs down to your scalp and neck and spreads the relaxing feel all across your body. Get it to your girlfriend and massage her head before some intimate gameplay. The output will get better than ever!  
Bottle Light
It's just a simple bottle cork, looks like wood, but it's actually a light. When we tested this unit, we had to admire that the idea is very brilliant. The special cork would only need an empty bottle to turn that into a unique glass lamp! Just twist the cork and the LED inside turns on. It is rechargeable, takes power through the USB port. When put on a bottle, the light creates a relaxing effect. Simply reignite your mood using a silly little bottle light – one very interesting and cute Christmas gift.  
Eyezone Massager
It's just one little massager, which kind of looks like a white ninja gear. The clever massager sits on your eyes and relieves the stress of the bad day that you had. People who work constantly in front of displays like computer, smartphone or tablets for long hours often end up with bad headaches at the end of the day. This Eyezone Massager helps a lot getting over it. It provides three types of therapy named Massage Therapy, Pinhole Therapy and Magnetic Therapy. These all are effective.  
We First Met Here
It's a jigsaw puzzle. Unlike the ones you pick up from typical gift stores because you can personalize it. The gift lets you create a jigsaw puzzle with a map to the place where you two first met. Put the pieces all together and cherish the loving memory for a really long time. Girls usually never forget their first meet so it won't be an embarrassing gift for her. You could spend a lovely Christmas evening solving this puzzle over a cup of hot chocolate.
Remote Control LED Candles
Thank the Chinese for making such unconventional and loveable little toys. It's basically an LED light encased in a candle shade. The light creates a very romantic and soothing effect, almost like any real candle. But it runs on battery power as there's no actual candle but LED lights. The good thing is; you don't have to get up from bed to turn on or off these candles. Simply press the buttons on the remote to turn the candles on or off. The package contains two candles and a remote control. Summary We started off the article saying how idiotic you might feel while diving into the sea of stuff that you can buy her. Like we said, ditch the brassiere and think big, you can find gifts she would truly love. Now that you have some ideas, get into work and make this Christmas more romantic than ever. Recently Published Article: Christmas Day Games Ideas for Girls  
See these articles also:
Top 10 Best Places to Celebrate Christmas Day Party in India
Best Places to Celebrate Christams Day Party in World
Best Places to Celebrate Christams Day Party in Delhi
How to Choose Best Christmas Present for Your Girlfriend?
How to Choose Best Christmas Present for Your Boyfriend?
Best Christmas Day Gift Ideas for Girlfriend
Best Christmas Day Gift Ideas for Boyfriend
Christmas Day Gift Ideas for Kids
How to Decorate Home for Christmas Day Party?
Best Personalized Christmas Gift Ideas for Grandparents
Christmas Day Games Ideas for Girls
Christmas Day Games Ideas for Boys