If you are going through moments of great dilemma choosing a nice present for your girlfriend this Christmas, then we share our empathy for you. Because we know how crucial it is to buy the perfect gift to make her pleased; but it really isn't impossible. Buying gifts for your girlfriend takes a little longer than regular but you would eventually end up picking the greatest gift for your better half; if you follow our guideline on how to buy a great Christmas present for your Girlfriend.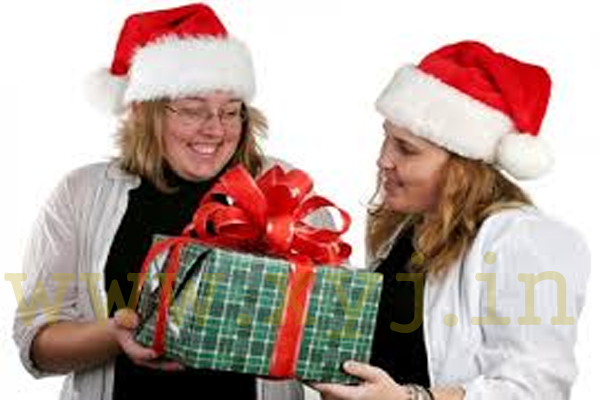 Get a gift based on her interest and activity
You know how your girlfriend is, but now thing again in a constructive way. Is she really outgoing and the extrovert type; or shy and hiding type? Personality would highly matter if you plan on gifting her something based on her interest and activities. She would be the real she when you two are together, so notice the tiny little details that makes her a unique girl to your eyes. Maybe notice what she loves to munch on, or what color nail polish she puts on casually, or if she loves making you sandwiches when you are hungry.
Find a gift that suits her hobby
When your girlfriend has some leisure, what does she usually do? Is she into arts and sketching, or music? If she is a great drawing artist, then buy her some of the best quality canvas you can find. An expensive box of oil paint or crayons would also make her feel special and appreciated. If she is into music, buy her a new instrument or give a facelift to the existing instruments she own. If you can afford then get her to a studio to record some of her own tracks. She would be amazed!
Buy the stuff she desire
Does she have a soft corner for branded stuff? Many girls want to buy perfumes from some French brands, MAC makeups, Victoria's Secrets lingerie and many more. If she fancies stuffs like this, then grab the stuff and surprise her on this Christmas. If you find it difficult buying women stuff, take a female friend to accompany you. Girls would know their stuff.
Make her something for a gift
If you know some DIY stuff then you can apply the knowledge to build her something. It could be a simple bracelet, some locket or maybe even a card. The price of what you make wouldn't really matter; it's the effort you have done for her that counts. No matter what you make for her, she'll really love it.
Give your personal stuff
Give something that you have some memories with. Even a shirt you wear would make her absolutely joyful. If you can draw, then sketch a portrait of her. Sing her a song, or grab an old diary of yours. Write a story for her. There are loads of personal stuff you can do for her; this definitely makes a great Christmas gift for your girlfriend.
Share moments together
While on Christmas vacation, use the opportunity to share and extend the joyful memories you have had together. You both could be fans of some movie franchise or some heavy metal band. Watch the movie together or visit a concert of your favorite bands performing. And if you are lucky enough to find a gamer girlfriend, grab your console and start gaming.
Summary
You can find plenty of precious gifts for your girlfriend. Maybe it will take some time to choose one out of the sea of options you don't really know, but you will eventually reach a conclusion sooner enough. May you two have a romantic and merrier Christmas ahead!
See these articles also:
Top 10 Best Places to Celebrate Christmas Day Party in India
Best Places to Celebrate Christams Day Party in World
Best Places to Celebrate Christams Day Party in Delhi
How to Choose Best Christmas Present for Your Girlfriend?
How to Choose Best Christmas Present for Your Boyfriend?
Best Christmas Day Gift Ideas for Girlfriend
Best Christmas Day Gift Ideas for Boyfriend
Christmas Day Gift Ideas for Kids
How to Decorate Home for Christmas Day Party?
Best Personalized Christmas Gift Ideas for Grandparents
Christmas Day Games Ideas for Girls
Christmas Day Games Ideas for Boys