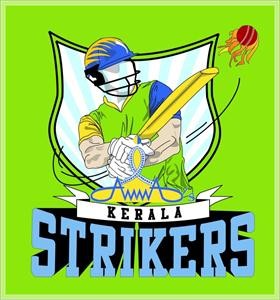 Warm welcome to all Kerala Strikers fan on this page get complete information about your local celebrity cricket team here. We have update here Kerala Strikers team members name as well as other information related to Kerala Strikers like who is coach of the team, owner and brand ambassador. if you want to know who was the winner of previous season of CCL can read our recently publish article "CCL Winners Lists of All Seasons 1,2,3,4,5,6".
If you found anything wrong on this page or any information is missed by me please do let me know it via your comment in below box.
As in other teams have around 18 or less playing team members but Kerala Strikers update only playing 11 names which are mentioned below.
Kerala Strikers Team Squad for Celebrity Cricket League 2016
MOHAN LAL – ALL ROUNDER
ASIF ALI – BOWLER
UNNI MUKUNDAN – BOWLER
RAJEEV PILLAI – ALL ROUNDER (Captain)
BINEESH KODIYERI – ALL ROUNDER
MANIKUTTAN – BOWLER
ARJUN NANDAKUMAR – ALL ROUNDER
VINU MOHAN – ALL ROUNDER
SURESH NAIR – ALL ROUNDER
PRAJODH KALABAVAN – BATSMAN
RIYAZ KHAN – BATSMAN
Who is the coach of Kerala Strikers Team in 2016 CCL?
Cenan is the coach of Kerala Strikers in 2016 and M.A.Sunil is Asst. coach of the team.
Owner of Kerala Strikers Team
PADMASHREELT. COL, V. MOHANLAL, LISSY PRIYADARSHAN, SHAJI
Brand Ambassador of Kerala Strikers in 2016
Bhavana & Mythili

Who is your favorite actor oh I mean to say who your favorite player is in these actors just share in below box and don't forget to read: