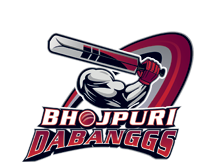 All the Dehati dabanggs are you ready to watch the full entertainment cricket match of your favorite Bhojpuri Dabanggs in Celebrity Cricket League in 2016.
Then stick with your TV today 10 January evening at 7.00 pm because the 2nd CCL5 will be played between Karnataka Bulldozers Vs Bhojpuri Dabanggs at Mumbai stadium.
For all Bhojpuri fans and other cricket fans who wants to know the name list of Bhojpuri Dabanggs cricket team could be found it in below as well as we have shared the name of coach, owner and Brand ambassador of the team also see "Celebrity Cricket League Winners of All Seasons 1,2,3,4,5,6".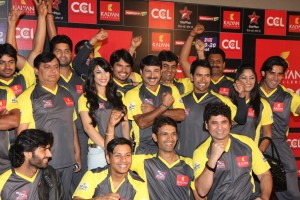 Bhojpuri Dabanggs Team Squad for Celebrity Cricket League 2016
MANOJ TIWARI – ALL ROUNDER (CAPTAIN)
RAVI KISHAN – ALL ROUNDER
DINESH LAL YADAV – BOWLER
RAM PRAVESH YADAV – ALL ROUNDER
UDAY TIWARI – ALL ROUNDER
AJHOY SHARRMA – WICKET-KEEPER/BATSMAN
VIKRANT SINGH – ALL ROUNDER
ADITYA OJHA – ALL ROUNDER
PRAKSH JAIS – BOWLER
AYAZ KHAN – BOWLER
SHAILESH SINHA – ALL ROUNDER
VAIBHAV RAI – BOWLER
ASGAR RASHID KHAN – BOWLER
VIKAS SINGH – BOWLER
AKBAR NAQVI – BATSMAN
GAJENDER PRATAP DWIVEDI- BOWLER
JAY PRAKASH YADAV – BOWLER
RAJ CHOUHAN – BOWLER
PAWAN SINGH – BOWLER
BOBBY SINGH – BOWLER
PRADEEP PANDEY – BATSMAN
YASH KUMAR – BATSMAN
Who is the coach of Bhojpuri Dabanggs Team in 2016 CCL?
SANTOSH SINGH is the coach of Bhojpuri Dabanggs in 2016.
Brand Ambassador of Bhojpuri Dabanggs in 2016
SHWETA TIWARI, SWEETY CHHABRA, AANARA GUPTA
Find it worthful? Then don't forget to share us on social networking sites and like us on Facebook as well. By the way you can also share who is your favorite player in the team and if you have any suggestion can also share it with us.
For further match details must read: