If you ever come across a statue of Chandra Shekhar Azad, the greatest freedom fighter of India, you will notice one thing that the great freedom fighter has his hands touching his moustache which is a sign of pride. Whenever there's a topic of India's great revolution against the Britishers or the fight for Independence, the name of Chandra Shekhar Azad comes to our mind. In this article we will talk about Chandra Shekhar Azad – The Greatest Freedom Fighter of India.
Do you know how he came to be called Azad? When he was commenced arrested and brought in front of the magistrate. The magistrate asked him his name and Chandra Shekhar replied 'Azad' which means freedom. Such was the zeal and passion of this great freedom fighter. He was the man who reorganized the Hindustan Republican Association, which came to be known Hindustan Socialist Republican Association (HSRA).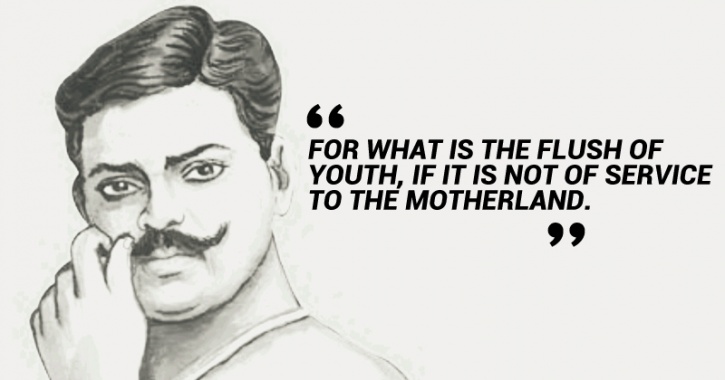 Brief about his early life:
He was born on 23 July 1906 in the Alirajpur district of Madhya Pradesh and he was known as Chandra Shekhar. His mother's name was Jagrani Devi and she was the third wife of Sitaram Tiwari. His mother wanted her son to be a Sanskrit scholar but fate had other plans for him. When we was only a student in Kashi Vidyapeeth, Banaras, he became a part of Gandhi's Non-Cooperation Movement. This led to his arrest at a young age and he became determined to get independence for his country.
Revolutionary life:
After the non-cooperation movement ended, Azad became more aggressive to get independence for this country and he joined Hindustan Republican Association (HRA) formed by Ram Prasad Bismil. HRA was a revolutionary organization and Bismil was highly impressed by the enthusiasm for the young boy. Azad got the responsibility to collect funds for the party. He was involved in several revolutionary movements to get freedom for India.  He was inclined to build a new and free Indian based on socialist principles.
Jhansi became the hub of all activities by Azad for some time and he used the Orchha forest which is situated 15 kilometres from Jhansi for shooting practice. After the Kakori train robbery in 1925, led by Chandra Shekhar Azad and his team, the British troop became bent on curbing the revolutionary activities.
Martyrdom
Chandra Shekhar Azad had vowed never to be caught by the British police alive. On 27th February 1931, Azad, Rajguru and Sukhdev were about to meet to plan out their next course of action but this meeting could never take place. A traitor from their team gave the information to British police and the troops surrounded the trio as they met at Alfred Park, Allahabad.
The shootout lasted for 32 minutes and many officers were injured. Azad kissed three policemen with his pistol. He managed to help Sukhdev Raj to escape the site. When he was certain that there was no way to escape, he shot himself dead to be true to his promise of never being caught alive by British police. The last pistol of Chandra Shekhar Azad can be seen at the Allahabad Museum even today.
Chandra Shekhar Azad – The Greatest Freedom Fighter of India led the life of a brave heart and he died serving his country. We owe our independence to him and several other freedom fighters like him.