The festive season in the Hindu religion begins around the month of October and extends to November, with some major festivals like Karwa Chauth, Ganesh Chaturthi, Dussehra, Diwali and Bhai Dooj falling during this period. Also known as Vijaya Dashami, this festival comes on the tenth day of the waxing phase of the moon during the Hindu month of Ashwayuja. It is the day which marks the victory of good over evil, as it was this day when Lord Rama defeated Ravana in the great battle fought to rescue Sita from the clutches of Ravana. Dussehra is regarded as an auspicious day for making new beginnings, particularly staring a new business, buying new vehicles and installing machinery in factories.
Dussehra Puja Vidhi 2016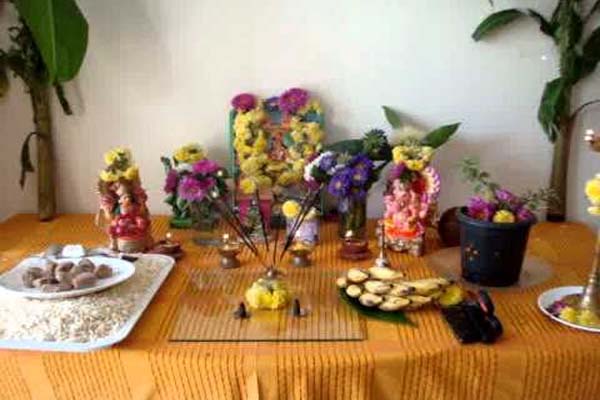 Dussehra celebration is done on a large scale in all the parts of the country, huge effigies of Ravana, Meghnad and Kumbhakarna are erected in open ground. They are filled with fireworks and people gather in huge numbers in these grounds. At the dusk time, these effigies are burnt along with a grand fireworks display. People distribute sweets to mark the victory of good over evil and they also start new ventures on this auspicious day. Also, temples of Goddess Durga are thronged by devotees on this day. The processions and celebrations of this festive occasion are utterly grand and people gather in thousands at the procession ground, where the effigies are to be burnt.
Dussehra Shubh Mahurat and Date 2016
The festival of Dussehra falls on Tuesday, the 11th of October in 2016.
Vijay Mahurat from 14:02 to 14:48
Time duration is 0 hours and 45 minutes
Aparahna Puja Mahurat from 13:16 to 15:33
Time duration is 2 hours 17 minutes
Dashmi Tithi begins at 22:53 on 10th October, 2016.
Dashmi Tithi ends at 22:28 on 11th October, 2016.