The Hindu religion has numerous deities with Lord Ganesh being revered as the bringer of prosperity, wisdom and fortune. Ganesh Chaturthi is the festival which marks the birth of Lord Ganesh, who is believed to have been born during the Shukla Paksha of the Hindu month of Bhadrapada, which corresponds with the month of August or September.
Ganesh Chaturthi Puja Vidhi
Ganesh Chaturthi, also known as Ganeshotsav, ends after a period of 10 days on Anant Chaturdashi. It starts with Ganpati Sthapana, when the idols of Lord Ganesh are brought home and worshipped for 10 days. On the day of Ganesh Visarjan, the idols of Lord Ganesh are taken out in grand processions on the streets and immersed in water bodies. The street processions of the festival are full of excitement and worth seeing. The festival was primarily celebrated in Maharashtra but at present, it has attained huge popularity all over the country. It is said that one should not sight the moon on this day because it will bring Mithya Dosha for the person, meaning that he would be accused of stealing something. The curse of the moon can be warded off by chanting some mantras.
Ganesh Chaturthi Shubh Mahurat and Date 2016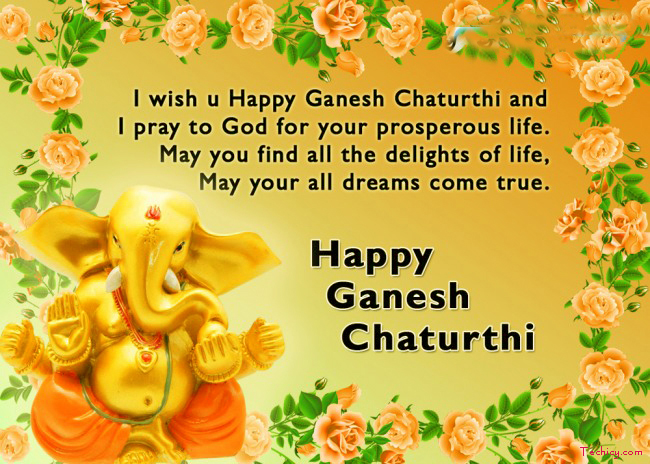 Ganesh Chaturthi Tithi for 2016 falls on 4th and 5th September, 2016. The Puja is performed during the Madhyahna Kaal as it is said that Lord Gnaesh was birn during the midday.
Madhyahna Ganesh Puja Mahurat from 11:04 to 13:34
Time duration 2 hours 29 minutes
Time to avoid moon sighting on 4th September from 18:54 to 20:30
Time duration 1 hour 35 minutes
Time to avoid moon sighting on 5th September from 09:16 to 21:05
Time duration 11 hour 48 minutes
Chaturthi Tithi begins at 18:54 on 4th September, 2016
Chaturthi Tithi begins at 21:09 on 5th September, 2016