Who says Halloween party is inappropriate to hold in the office? If you say so, then you are definitely wrong. Halloween can be celebrated anywhere you want to. You can have the party at home, in the office, in your rest house, along the street and the like. It is actually up to you where you want to hold the Halloween party. What is important here is you spend time remembering those people who already passed away.
Business office can also be a great venue for Halloween party of course. Some people think it is not possible, or it is simply inappropriate. Here is how you can celebrate Halloween party in the office:
Transform Your Office Like a Horror Movie Room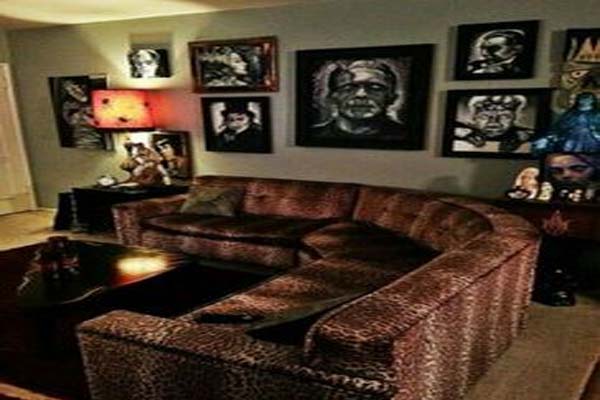 Since it is a special event, your boss would surely do not mind celebrating Halloween inside the office. One best way to celebrate such occasion is watching horror movies with your office mates and even with your boss. You are all stress out from the heavy workloads for sure, so you deserve a break and watching horror movies would be ideal. In order to feel the spooky atmosphere, you can put some decorations inside the office and make it as if it is a horror movie room.
Have a Potluck Lunch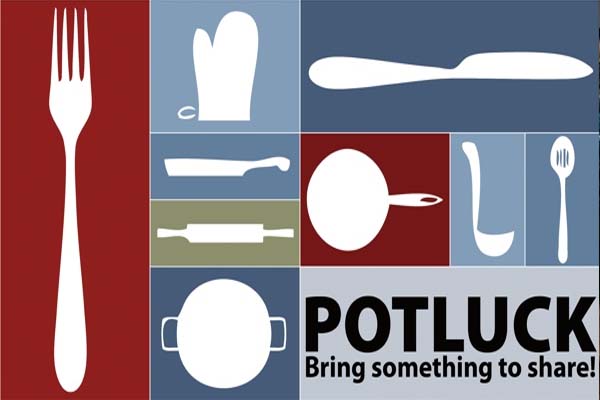 Halloween can also be the best time to mingle with your work colleagues. This can actually be a double purpose occasion. Aside from paying tribute to the dead people, it is also a good day for team building. It would be great to have a potluck lunch. In order not to lose the essence of the occasion, make sure that you prepare Halloween-themed food items. Since pumpkin is a popular and common symbol of Halloween, it will be great if you cook pumpkin brownies, pumpkin pasta, and pumpkin beef chili.
 Costume Office Halloween Party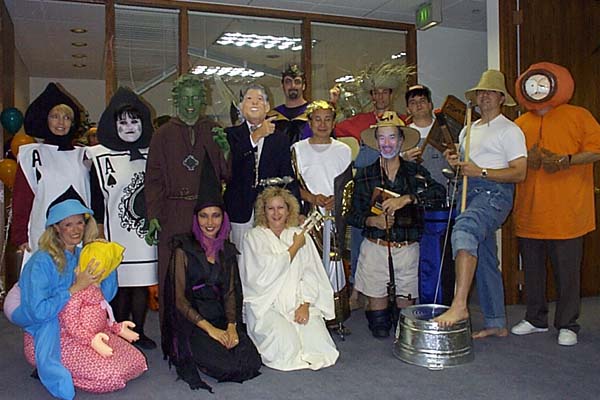 Office Halloween party can also be more exciting through a costume contest. Yes, you read it right. It would be an office party where different Halloween costumes are being showcased. Since it is a contest, your work colleagues will surely love to participate into it. This will definitely be a big event in your company. Just make sure that you ask for permission from your boss or head. Who knows, he or she will help in making this Halloween party possible.
Prank Your Office Colleagues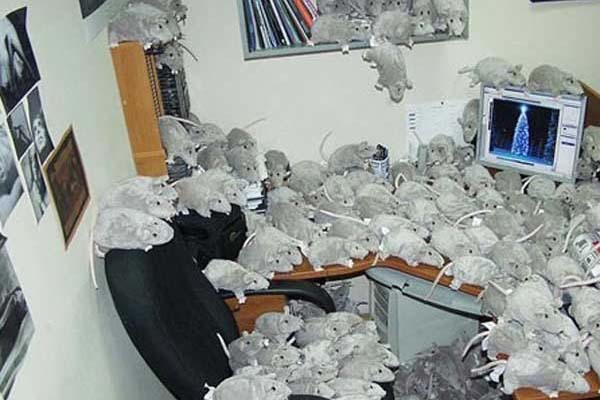 Since Halloween is the special day for dead people, it will be just normal to scare people. Because of this, why not accept the idea of making some scary pranks for your work colleagues? Scare them to death, but make sure that you will say sorry afterwards. There is no way they will not understand you doing such thing. Just make sure that you ask for some help from your other co-workers because this would be boring and may not be possible if you will do this alone.
Have a Short Halloween Program
A short Halloween program is already enough for you to participate in this special day. Just make sure that the setting is really spooky one, and will allow the attendees to feel the spooky atmosphere of Halloween. This can be done by setting a few scary decorations like pumpkin lanterns that are being carved to create a scary figure. It would even be great to make Halloween trees and display them on the venue of the program. To make the activity even more spooky, wearing some Halloween costumes for those attendees would be a great idea. This will show how your company sincerely celebrates Halloween. After the short program, you can have some Halloween parlor games. In this way, the scary atmosphere can surely be diverted to a jolly one. Keep in mind that Halloween is actually not just about scary things. This is also one best time to be happy.
Trick and Treat in the Office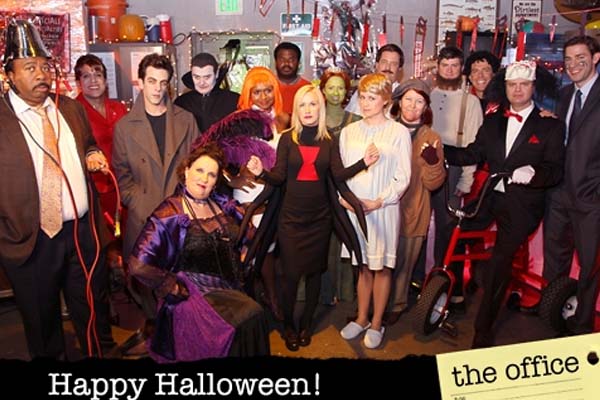 Halloween is the best time for trick and treat, especially to the small kids. Even so, trick and treat is actually not just for kids. This can also be enjoyable to do with the adults like your co-workers. It can surely be a good addition to your Halloween party in the office.
These are some of the great things that you can do to make your Halloween party in the office extra enjoyable and special. Furthermore, always remember that you don't have to spend too much money from such thing.