Have you got your new aadhaar card but not happy with your photograph on aadhar as its not clear or blur and you want to change or update your picture in aadhar card then here I am going to tell you how you can change or update your latest photo on aadhaar card through offline mode.
Few people are saying that you can change or update your photograph online mode but I tried myself and found nothing it means you can't change your photograph through online mode however you have to make few efforts and you can change picture via following few steps mentioned below.
The process is very simple and easy to change photograph on aadhar card for this you may have to pay aadhar correction fee of Rs. 50 or Rs. 100 to aadhar official as first time aadhaar creation is free but if you make any changes then you have to pay correction fee to official now follow these steps to change your photo on aadhar.
Step by Step Guide to Change Photo on Aadhar Card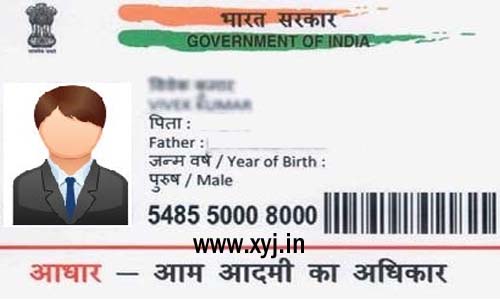 Step 1: Visit your nearest Aadhar enrollment center or office with your aadhar card
Step 2: Ask for aadhar correction form from the official and fill it accordingly and mentioned your 12 digit unique identification number (UID) in it.
Step 3: The official may ask for the charges to update photo and now start the process via taking your bio metrics details once again such as fingerprints and iris (eye) scan and photograph capture. You can ask the official to show you photo if its not correct ask him to take it once again as you are paying charges for the same.
Step 4: Now you details will be forwarded to aadhar data enter of UIDAI for further process and after 2 weeks or 15 days you will get your new aadhar card with same aadhar number with your latest photo on it.
You can also check it online as well from the official site of UIDAI if you want to make correction in your address, dob, mobile number or anything else via online or offline mode then this article may help you "How to Change Name, Address & Phone Number in Aadhar Card Online & Offline".