Check Aadhaar Card Linked to Bank Accounts or Not
Today, You may be read several articles on how to link aadhar to bank accounts but in today's post I am going to share with you that how you can check is your aadhar card linked to your bank account or not for this you don't have to be internet expert. You can do check aadhar linking status with your bank account yourself via following few simple steps mentioned below.
I will share 2 popular method in method 1 I will share the phone number through which you can check the status and in 2nd method you can check it online through the official website which link is shared below in the options so please read it carefully.
Method 1 to Check Aadhar Linking Status with Bank Account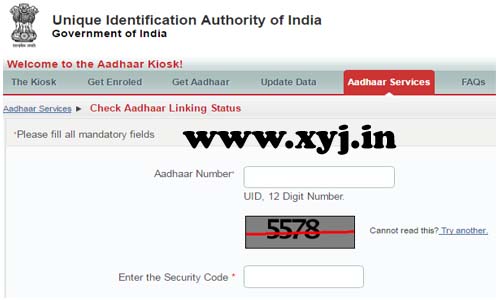 In this step you just have to make a call on *99*99# from your registered mobile number an USSD Code message will come on your screen with 2 options.
Aadhaar Linking Status
PMJDY A/C Overdraft Status
Type 1 and press send Now it will ask for your 12 digit aadhar card number please fill it accordingly and send.
Please type 1 if the aadhar number is correct or type 2 to make changes in aadhaar number and press send button.
Finally you will see the confirmation message that your aadhaar is linked to this bank "Bank Name" incase its not linked to any bank account it will also show the message that your aadhar is not linked to bank account.
Method 2 to Check Aadhar Linking Status with Bank Account
In this method you have to visit the official site of UDIAI which link is given below accordingly just follow the steps and you will see the result instantly.
Step 1: Visit this page https://resident.uidai.net.in/check-aadhaar-linking-status
Step 2: Fill your 12 digit aadhar number
Step 3: Enter the security code in next column
Step 4: Click on "Verify" button
Step 5: You will see the result accordingly if your aadhar is registered with bank you will see the name of the bank if your aadhaar is not linked then message will display that your "aadhaar is not linked to bank account".
If you want to linked your bank accounts to different banks don't worry you can still do it but in aadhaar linking to bank account status you will see the latest bank name in the result. However if you have not linked your aadhaar to bank account can do it online and offline via both method to know how click on the link "Link Aadhaar Card to Bank Accounts"
If you find it helpful please share it with others and don't forget to give your feedback with us and don't forget to see following helpful articles.