Christmas is the time to rejoice, to get together with family and friends and have a party at your place. But throwing a party requires a lot of planning and conviction, as you need to have some innovative ideas every year, whether it is about décor or menu. At the same time, you have constraints of budget and time. Here, we bring some great ideas, which will make your party a great success as far as home décor is concerned.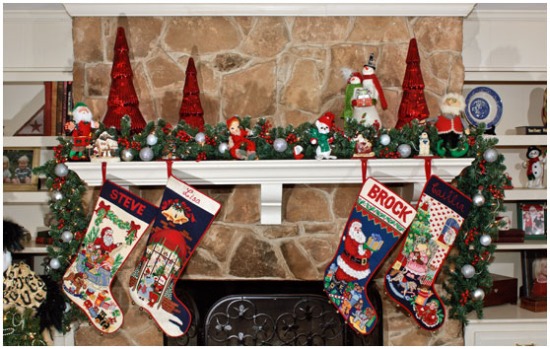 Listed below are the best ideas for decorating your home for Christmas party:
Theme Decoration
Decorating your home for Christmas party can be great fun in case you choose a theme. You could go for a red and white Christmas or a newer one, choosing décor for your entire living space according to the theme. This includes curtains, bed covers, cushions, table clothes and even your own outfit.
Christmas Tree
Grab some nice goodies for decorating your Christmas Tree in the most unique manner. You can get some innovative ideas from your friends and family members and try them out on the tree, to get appreciation from one and all.
Wreaths and Garlands
Homemade wreaths and garlands put up on the walls, doors and windows of your home will not only help you save your money but also bring out your creative self. This is a great way to decorate your place for the grand Christmas celebration.
Bells
The relationship between Christmas and bells has been there since ages, and adding bells to your Christmas décor can bring in a melodious jingle for the party venue. So, go ahead and hang some bells on the tree, walls and stairways.
Table Arrangement
A well laid table is a vital part of any party and this is what you really need to emphasize when you are throwing a party at your home this Christmas eve. Decorate the table according to the theme of the party, making sure that it is laid out in a simple, clutter free and convenient manner.
Snowman Decoration
Putting up a hand made snowman indoors for the holiday season is sure to add cheer to your Christmas party and your children are going to love it too. So, engage your kids to help you make one and put it up in the corner of your living room or in the passage.
Handmade Cards and Ornaments
You can add your own personal touch to the Christmas party by putting up some homemade cards and ornaments as a part of the Christmas decorations. You can make some and ask for the help of your children, but do it in advance to avoid last minute rush.
Pinecone Decorations
Collect some pinecones and dry them well ahead of the festive season. Paint them in gold or silver for a regal look and then dry them in sun. use these beautiful creations as party decorations this Christmas.
Ribbons and Balloons
Another easy to do and pocket friendly decoration idea for a Christmas party at your home is using colorful ribbons and balloons. Kids will be eager to help you out and you can also adhere to your color theme with this décor.
Snowflakes
Another cool idea for decorating your home for Christmas Party is homemade snowflakes, which can be made using cotton balls. You can make colorful snowflakes or classic white ones to replicate snowfall indoors.
In addition to decorating your home for the Christmas party, make sure that ot is neat and clutter free.
See these articles also:
Top 10 Best Places to Celebrate Christmas Day Party in India
Best Places to Celebrate Christams Day Party in World
Best Places to Celebrate Christams Day Party in Delhi
How to Choose Best Christmas Present for Your Girlfriend?
How to Choose Best Christmas Present for Your Boyfriend?
Best Christmas Day Gift Ideas for Girlfriend
Best Christmas Day Gift Ideas for Boyfriend
Christmas Day Gift Ideas for Kids
How to Decorate Home for Christmas Day Party?
Best Personalized Christmas Gift Ideas for Grandparents
Christmas Day Games Ideas for Girls
Christmas Day Games Ideas for Boys