Laptops have been in use since mid-90s and people have preferred it over the traditional desktops. They are easy to carry and hence termed as the portables. You can find a variety of laptops improving with time. The early laptops were not so good looking and were more like a heavyweight box. But as the technology compressed to the chip level, the laptops became more stylish and trendy. Buying a laptop is not like buying anything else. We are providing a small guide about important things to check before buying laptops in India.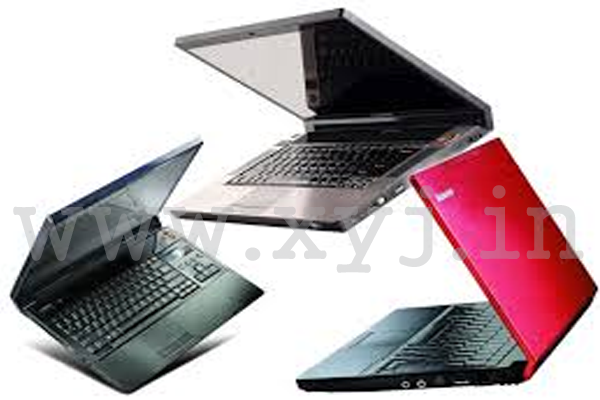 What is your purpose of purchasing and what will be your usage?

Are you a business executive who travels frequently or you are a student who needs a laptop for college? Both profiles have entirely different goals and you have to choose it accordingly. If you are a gaming freak, you can choose a laptop that has a good graphics card with the fastest processor. The gaming laptops are the costliest ones. You might be a person who is looking for a laptop for making a living. You might be a professional who needs the computer for graphic designing, video editing or photo illustrations. Again, you need a powerful processing power and discrete graphics cards instead of an integrated one. You will also need a Full High Definition screen. For students or internet users, simply choose the one that is a low cost and runs on bare minimum requirements.
Size of Laptop
Screen sizes are variant in laptops. They range from 12 inch to 17 inches. The most commonly used is the 15.6 inch screen. Small screen laptops are known for their good battery backup. Simple rule- if you are travelling with your laptop, go for a small screen one based on your requirements. Gamers may prefer large 17 inch screen.
Weight of Laptop 
Laptops are getting thinner and thinner with the advancement of technology. There are a few available weighing around 1 Kg. Again, if you are travelling a lot, go for a light weight one, but don't compromise with the specifications.
Form Factor of Laptop
It is about the style and design. Many available laptops can be detached to use it like a tablet. Have you seen Asus Transformer? Others are as such that you can twist their screens to rotate them in all 360 degree angles.
Touch Screen of Laptop
Though each laptop has a keyboard, yet touchscreens are trendy. With Windows 8 and Android Operating systems in place, laptops have both touch and type outlook. Do you really need touchscreen? Think again before you pay for one because there is no goodness in turning off the touch and using it like a traditional laptop. Most of these Touch Screen laptops are detachable and can be used as stand-alone tablets.
Specifications of Laptop
You need to go through the specifications and here you need to be a bit techy. What is the processor, video card, RAM, Solid State Drive that you are going to use? RAM is simply the internal memory (Random Access Memory) which defines how fast your laptop will run. If you are going to use it as a student, go for 1 GB, for professional activities 2 GB is enough, but for video editing or high end gaming gets an 8 GB RAM laptop. Ensure you have enough processing power. Choose the processor wisely. You don't need a quad core processor if you are a student, but you might struggle with a single/dual core for gaming. Some of these components are upgradeable, while some are not. So plan it and then purchase. Unified Graphics cards are good, but for gamers and professionals, you need a discrete card with enough processing power and video memory.
Battery Life of Laptop

Battery is an important component of a laptop. It is probably the reason why you are opting for a laptop over a desktop. If you are travelling and the battery keeps on dying every half an hour, it is going to be frustrating. Choose battery size as per your requirement. 6 cell Lithium Ion batteries run for 2.5 to 3 hours unplugged. 9 cell batteries can provide backup up to 4-5 hours. Batteries are consumable products which "die" with time. They carry a warranty of one year from the date of purchase.
Operating System of Laptop
There are lots of operating systems available. There was a time when Windows and Unix ruled the world, but today you have many options like Linux, Chrome from Google and Android for tablets. Choose the one that has an easy interface, but if you are a working professional, ensure that your software is compatible with the installed operating system. For a gamer, it is going to be a pain if the operating system does not support a particular game and it runs in a limited mode.
You can decide on which category you fall in before purchasing a laptop. Whether you need to simply type e-mails, browse the internet or develop software and applications or watch HD movies and play HD games. Sit down and jot the points on a paper and compare before buying.