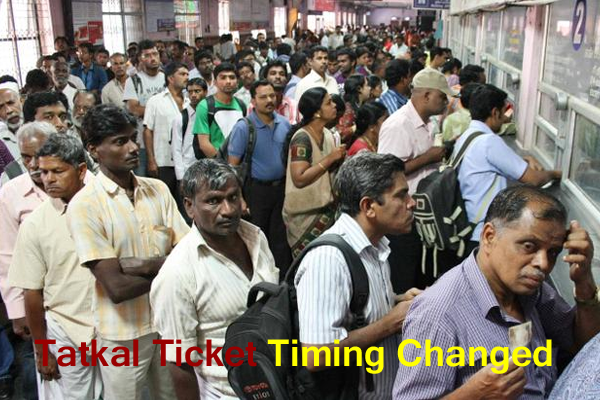 Are you unable to book tatkal ticket online for slipper class, AC class or non ac class. Then here is good news for you all that now Indian "Railway has Changed Timing of Tatkal Ticket Booking" online from today 15th June 2015 and also said customers can get a refund of up to 50% on the cancellation for the same.
According to railway, the new time table of tatkal tickets will starts from 10 am onwards for AC classes only, while the new timing for non-AC classes starts at 11 am. Before the 15th of June, the booking under tatkal scheme opens at 10 am for both AC and non AC but from today it's totally changed.
Railway took this action to avoid heavy load on IRCTC website during the tatkal booking time and through this method general people could get the Tatkal ticket easily. As most of the people are unable to get confirmed ticket online.
All types of ticketing agents including IRCTC agents will now be debarred from booking non-Tatkal tickets for 30 minutes from the opening of bookings, that is from 8 am to 8.30 am for general classes, from 10 am to 10.30 am for Tatkal AC classes, and from 11 am to 11.30 am for Tatkal non-AC classes.
As per the varied online media and sources it is claimed that Railway is also planning to refund on cancellation of premier train tickets and such refunds could go up to 50 per cent of the ticket amount. Hope now people can get confirmed tickets during the peak hours :-).