MasterChef India 5 Judges Name with Images & Official Promo Videos of MasterChef India 2016 – After getting the huge success MasterChef India is back with its another season with all new contestants and Judges as well. The 5th season of MasterChef India is started from 1st of October 2016 below I am going to share the name of MasterChef India 5 Judges with their images, you can also see the official promo, start date, day and time of MasterChef India 2016 season 5.
MasterChef India 2016 Season 5 Start Date, Day & Time
Start Date: 01st October 2016
Day: Saturday & Sunday
Time: 08:00 PM (IST)
MasterChef India 5 Judges Name with Images
The 5th seasons of MasteChef India is judged by following judges
Chef Kunal Kapoor
Chef Vikas Khanna
Chef Zorawar Kalra
Below is the image of these judges of MasterChef India 5.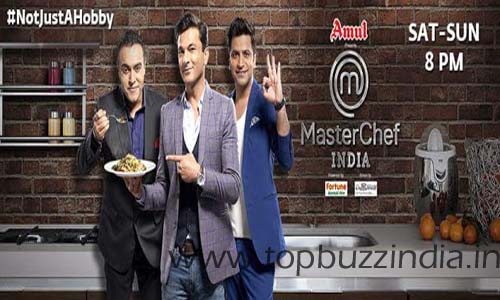 If you want to see who are the contestants who got selected for the MasaterChef India 2016 and their images can see on this page MasterChef India 2016 Contestants Name & Images. However if you want to know about the previous winners of MasterChef India can find it here "MasterChef India 2016 Season 5 Winners of All Seasons 1,2,3,4,5".
MasterChef India 5 Official Promo Videos
Hope you enjoyed it.