The famous DU of Ranjeet Thakur and Hemant Ruprell's Frames Production is all set to rule on Indian TV once again with all new brand singing reality tv show "Dil Hai Hindustani" earlier this famous duos work on some popular reality shows like "Dance+" and Super Dancer and it is expected it will be another big hit reality show and today on this page I am going to share Star Plus Show – Dil Hai Hindustani Start Date, Day & time with the name of Judges, Host and Contestants of the show.
The show will be air on Star Plus soon but taking online and ground audition for its show. If you are interested and want to participate in the show can get audition details here "Dil Hai Hindustani Audition Date & Venue Details". Anyone who is above 10 and below 50 can participate in the show as Solo, Duet, Trio and Group etc. The audition will start from 05th of November, Kolkata other details could be found on the provided link above.
As the show is singing reality based show and therefore several people wants to know who will host the show and who will be the judges of the show which is mentioned below currently two names of the judges are disclosed for more stay in touch with us.
Dil Hai Hindustani Show Judges Name with Images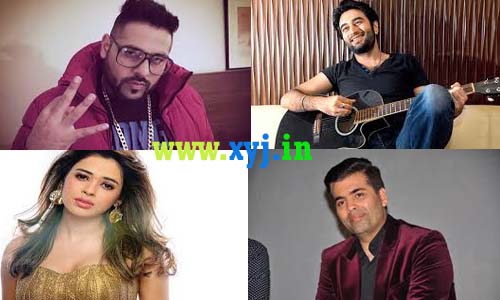 The filmmaker Karan Johar and Indian rapper Badshah are now set to come together to search for a singing sensation by judging upcoming TV show Dil Hai Hindustani on Star Plus.
"The rapper Badshah took to Twitter to share a video where he announced the auditions for the show and he tagged Karan Johar too. "COMING SOON @StarPlus @karanjohar  Dil hai hindustani  ," he tweeted."
Currently we have news about the judges the show will be judge by 3 judges and Filmmaker Karan Johar will be the super judge of the show here are the confirmed names of the judges of DilHaiHindustani Show.
Rapper Badshah
Shekhar Ravjiani
Shalmali Kholgade
Super Judge – Karan Johar
Dil Hai Hindustani Show Start Air Date, Day & Time
The show will be air on every Saturday and Sunday
Start / Air Date – To be confirmed
Day – To be confirmed
Time – To be confirmed
Star Plus "Dil Hai Hindustani" Host Name with Image
The name of the host is still not confirmed once its declared we will update it here so bear with us.
Dail Hai Hindustani Name List of Selected Contestants
As the audition are in process once its completed we will share the name of Star Plus show Dil Hai Hindustani contestants.
For audition details click here. If have any query can post in below box and don't forget to like us on Facebook & Twitter to get more stuff like this.