2016 Star Plus "Dil Hai Hindustani" Audition Date & Online Registration Details
Dil Hai Hindustani – is new signing based reality tv show of Star Plus Channel and audition will starts from 5th of October and here on this page I am going to share the complete details of Dil Hai Hindustani audition date, venue and online registration process.
The format of "Dil Hai Hindustani" is quite similar to "Dance Plus" all those aspirants who are interested to participated in the show can participate as Solos, Duos, Groups (e.g. Choirs, Gospel groups, Acapella, Bands, Voice Ensembles) belonging to any nationality across the world can participate.
Dil Hai Hindustani Kolkata, Delhi & Mumbai Audition Date & Venue Details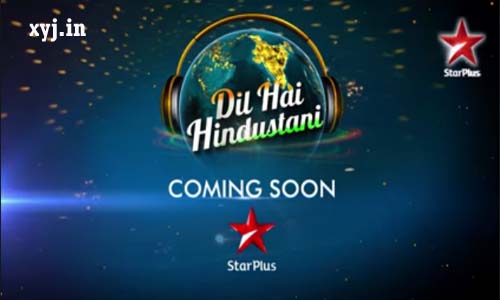 City: Kolkata
Date: Saturday 5th November 2016
Venue: Swabhumi – The Heritage Plaza 89 C,Maulana Abul Kalam Azad Sarani, KOLKATA -700054
City: Delhi
Date: Saturday, 12th November 2016
Venue: Delhi International School, Dwarka Sec-16, New Delhi-110077
City: Mumbai
Date: Saturday,19th November 2016
Venue:  TBC
Dil Hai Hindustani Online Audition Registration Process
All those singers who are unable to visit these audition venue can also give auditions online as well via the official website of Dil Hai Hindustani.
For registration click on the link: http://dilhaihindustani.hotstar.com/
Click on "Audition Now" button.
First you have to sign up with "Gmail Account"
Then fill your name, email, age, city, country, mobile number prefix country code. Click on next.
Now paste "YouTube" of your signing video or upload your singing video on youtube and then upload it on "Dil Hai Hindustani" website and click on submit button.
Who Can Participate in "Dil Hai Hindustani"
To participate in the show your age should be "10 to 50"
You can participate as Solo, Duet, Trio, Bands, Groups etc
Indian and International Singers can participate in the show.
Things to Carry for Auditions
Valid Photo ID Proof such as, Voter Id, Pan Card, Aadhaar Card, Driving License
Address Proof: Electricity Bill, Mobile Bill etc.
Photo: 3 Passport Size Photo graph
If you still have any doubt regarding the audition can ask it via below box or can call on the following help line numbers of "Dil Hai Hindustani".
India West Zone: +91 9029010363 & +91 9029010362
India North Zone: +91 9029010361 & +91 9029010364
India East & South Zone: +91 8433993492 & +91 8828137927
Star Plus Dil Hai Hindustani Official Promo Video