As festive season is on and people buying utensils for home then why don't you give something special and unique to your loved one by gifting her fabulous kitchen chimney which can protect them from fumes and smoke. Chimney can add glamour to your kitchen as well as its loved by all home makers. If you already planned to buy chimney for your kitchen then it's really great below are some instruction for all those who are interested to buy Chimney for their home.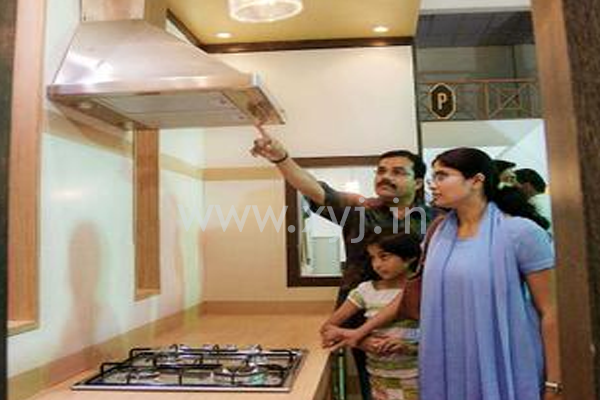 What are the Benefits of Buying Chimney?
If you know about the benefits of electric chimney then can skip reading this and read further steps if not I am please to let you know benefits of chimney.
As some people recommend to buy exhaust fans because exhaust fans also remove the fumes from your kitchen but till then fumes will be in your eyes. Instead of this if you go with electric chimney is an efficient way of removing wholesome tadka meals without suffering from watery eyes.
If you like smoke free kitchens then go for Chimeny
If your eyes are over sensitive to fumes then go for it.
If your cooking involves a lot of frying and tadka.
Common tips before buying Chimney for kitchen
If you are going to buy chimney then first thing you have to check what is the size of your family. Secondly style of kitchen (whether it's open or not) and most important Budget.
Electric Chimney Price And Budget:
I assume that you already set your budget in mind to how much you would like to spend on chimney. Fortunately electric chimney manufacturer designed affordable and costly chimney you can find chimney cost in the market between Rs.3000 to Rs. 1,10,000. You can find both type of traditional and designer chimney under this budget. The prices are primarily depend on the suction capacity of the kitchen chimney.
Avoid Buying Wood Material Chimney
Don't go for the chimney which is made of woods as it is going to use in the kitchen then it may catch fire. So it's recommended to avoid such type of Chimney.
Features to Check before Buying Chimney
Check Air Suction Capacity: An electric chimney with more than capacity at 400 m3 per hour air suction is ideal for Indian homes as our cooking involves a lot of tadka, frying. If you are using heavy cooking like as non vegetarian food and deep frying then go for high suction above 401 m3/hr.
Go for high number of Blowers: Experts says higher numbers of blowers ensure more effective removal of unwanted smells, oil and grease. The blower run simultaneously with the motors to provide effective exhaust of unwanted smells and oil vapours at different spends.
Size of Chimney: The ideal size of electric chimney available in the market 60 cms and 90 cms so it depend on you what is the size of your family and go accordingly.
Auto Cleaning Chimneys: As the demand of electric chimney increase in the market to adhere to keep Indian customers in mind chimney companies make Auto Cleaning chimney as well. So you can find several brands of chimney with auto cleaning service. As its good feature but you have to be little careful here as well check the basic features in auto cleaning chimney:
Motor should sealed not allowing any dust or smoke to get in
It should be detachable oil collector to collect oil particles
Auto cleaning facility which implies zero or least maintenance
Filter less Kitchen Chimney – hence no regular scrubbing of filters is needed.
Aluminum non-stick turbine blower to prevent oil clogging. Motor also use non – stick material like aluminium, and thus there is no need of periodic servicing of internal parts.
Which Brands Chimney is Best for your Kitchen?
If you are buying chimney then you should go with the branded chimney because they keep maintain their goodwill in the market and never compromised with the quality of their products. The good thing about the chimney industry is that there are several number of kitchen chimney brands available in Indian market some of them are
Sunflame
Faber
Kaff
Glen
V-Guard
IFB
Kutchina
Hindware and so on.
As the list is huge and difficult to choose for any common people to which brand they should prefer so check out the after sales service reputation of the company, its guarantee/warranty period and of course compare features.
If you are all set don't forget to tell us which chimney you have purchased and how is there service after sale. If you have any good or bad experience with any Chimney company just share below.
Also See: Top 10 Best Gas Stove Brands in India