Best Courses After 12th for Arts Students 2019: The result for class 12th students will be out soon and all the students who have given the exam for this season is now looking for the best courses for their stream and here on this page we will discuss about regarding the Top 10 Best Courses for Arts Stream Students after completing the 12th or Intermediate. There is a myth about the Arts Stream students that they have not much options after 12th but it's not true due to lack of knowledge most of students believe on it and simply join Bachelor of Arts (B.A.) some of them got the admission in their choice of college and some students complete their B.A. from Distance Learning Programme in Delhi SOL is famous for it. Here on this page I have tried my best to enlist the top 10 best courses after 12th for arts stream students via joining these courses you can make your bright future in private as well as in Govt. sectors.
To be very honest this list of best courses after 12th gained huge popularity in recent years and showing promising results to students. Students who enroll in such professional courses are not getting rewarded with a great career prospect but have been attaining recognition from top industries worldwide so lets move to comprehensive list of top 10 best professional courses for arts students after 12th.
List of Top Best Courses After 12th for Arts Students
You can join any of these courses after completing class 12th and detail information regarding these courses is shared accordingly.
Mass Communication
Fashion Design
Event Management
Acting
Dance
Beautician
Hotel Management
Entrepreneurship

Language

Audio Visual Media and Animation
Mass Communication (Journalism) Courses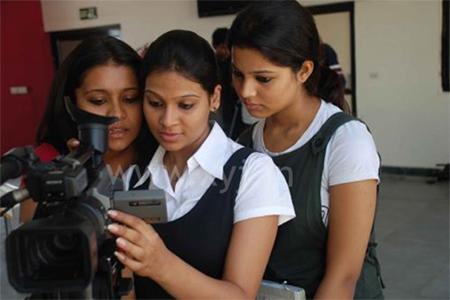 Mass Communication is one of the most liked and popular course in nowadays the good thing about it that you can join it after passing the 12th. If you are interested in communicate with other people and like to talk new people on varied topics it is something you must go. The course is also referred to as Bachelor of Communication and Journalism, Bachelor of Mass Media, Bachelor of Journalism and Mass Communication and Bachelor of Arts in Mass Communication.
Some popular institutes in mass communication are:
IIMC, New Delhi
J Kidwai MCRC, Jamia Milia Islamia Delhi
BhartiyaVidyaBhawan, Delhi
Symbiosis Institute of Mass Commmunication, Pune
Xavier Institute of Communication, Mumbai
Asian College of Journalism, Chennai
Indian Institute of Journalism and New Media, Bangalore
Mudra Institute of Communications Ahmedabad Dept. of Comm and Journalism, Pune
University Manorama School of Communication, Kottayyam
Also See: List of Best Mass Communication Institutes in India
Fashion Design Courses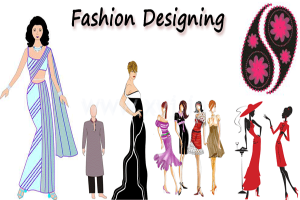 Fashion designing craze is always in fashion but few students thinks that fashion designing related to only designer clothes. I would like clear your doubt it's not limited to designer clothes only you can choose an excel in any program of your choices ranging from Jewellery Design, Interior Product Design, Interior Architecture & Design, Communication Design, Textile Design for Fashion & Interiors, Luxury Brand Management, Branding & Advertising Management  and more. I know the sound really looks great well there are several institutes but listed only few here which are.
National Institute of Fashion Technology (NIFT)
Pearl Academy of Fashion (PAF)
Symbiosis Centre of design (SID)
National Institute of Design (NID)
Northern India Institute of Fashion Technology (NIIFT)
SNDT Premlila Vithaldas Polytechnic
Also See: List of Best Fashion Designing Institutes in India
Event Management Courses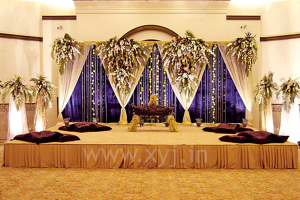 Another great and career oriented professional course after 10+2 is Event Management. Well in Event Management have a great scope domestic as well in the globalized world of today. Via joining this course you are able to improve your imaginative skills, team spirit, time management as well as communicative abilities. Communication abilities are main concern of the Event Management Course so that you can efficiently organize, execute and manage all kinds of events in Indian as well as abroad. Few popular institutes for Event Management Courses are available below:
Amity Institute of Event Management
International Institute of Event Management
National Institute of Event Management (NIEM)
The International Centre for Event Marketing & Management (ICEM)
Institute of Tourism & Future Management Trends (ITFT)
Event Management Development Institute
National Institute of Event Management (NIEM)
International Institute of Event Management
Also See: List of Best Event Management Institutes in India
Acting Courses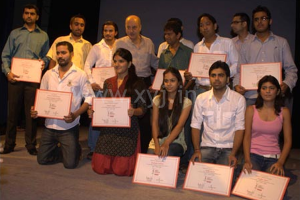 Light, Camera, Action would you like to hear such sounds in reality then you need to enter in the world of glamour and it would be good to join an acting course as a career option after 12th. The ability to join acting training institutes depends on the requirements and qualifications of the candidate. Well via joining any acting institute you can carving your skills through potential training with exposure to various avenues of acting like theatre and cinema is vital. Few popular Acting institutes are:
R.K Films and Media Academy, Delhi
Center for Research in Art of Film and Television (CRAFT), Delhi
Delhi Film Institute,Delhi
National School of Drama (NSD) ,Delhi
Film and Television Institute of India or FTII (FTII), Pune
Zee academy of media arts (ZIMA) , Mumbai
The Barry John Acting studio,Mumbai
Actor Prepares,Mumbai,Ahmadabad and Chandigarh
Whistling Woods International, Mumbai
Kishore NamitKapoor Acting Institute, Mumbai
Asian Academy of Film and Television (AAFT), Noida
Also See: List of Best Acting Institutes in India
Dance Courses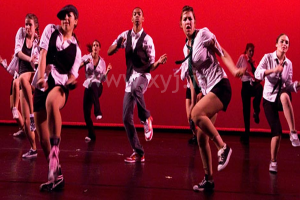 The craze of Dance increase from few last years and joining an Dance institute could be an offbeat course for the 12th arts stream students. You could become and choreographer, solo performer, dance troupe performer or even become a dance teacher in school and academy but before doing all this you need lot of hard work and proper training and qualification from recognized dance school. Few popular dance institutes listed below.
GandharvaMahavidyalaya, Central Delhi
Banaras Hindu University, Unnao
Gujarat University, Ahmedabad
BharatiyaVidyaBhavan– Bangalore
SBR College of Music and Dance, Hyderabad
Govt.School of Music and Dance, Nizamabad
The Maharaja Sayajirao, University of Baroda, Vadodara
Visva-Bharati, Kolkata
BharathiarPalkalaikoodam, Pondicherry
Also See: List of Best Dance Institutes in India
Beautician Courses
An course which always be in craze or can say never ends because every person in this world wants to look beautiful, several beauty training institutes and courses are its evident and becoming choice of several girls as career after class 12th. In my opinion it is the best course after 12th for both Girls and Boys because numerous beauty salons and spa's being opened across the country. Below are list of few popular beautician institutes:
Shahnaz Husain's Beauty Institute, Delhi, Durgapur
Polytechnic for Women, Delhi
Butic Institute of Beauty Therapy and Hair Dressing, Mumbai
T. A. School of Beauty, Mumbai
Nalini Hair Academy, Mumbai
Enrich Salon and Academy, Mumbai
Also See: List of Best Beauty Institutes in India
Hotel Management Courses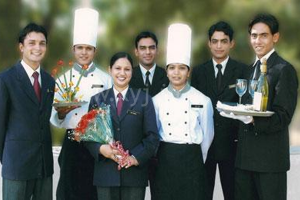 Hotel Management Courses is part of travel and tourism field presently in the industry. Hotel Management is considered as best career option after 12th for students of arts by the several experts because there are penalty of opportunities for professional in the sector of Hotel management few best institutes are listed below for you.
Institute of Hotel Management Catering Technology & Applied Nutrition, Meerut
Institute of Hotel Management Catering Technology and Applied Nutrition, Chennai
Institute of Hotel Management, Catering Technology and Applied Nutrition, Ahmedabad
Ambedkar Institue of Hotel Management Catering and Nutrition, Chandigarh
Institute of Hotel Management & Catering Technology, Kovalam
Also See: List of Best Hotel Management Institutes in India
Entrepreneurship Courses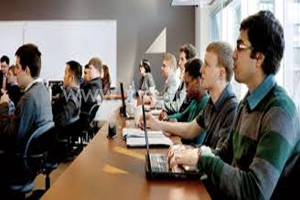 A course which becomes popular slowly is Entrepreneurship you can join this professional course as a career oriented course after the 12th. Due to stiff competition and lack of opportunities in formal sectors it is not in craze but if you like challenges then you should go for it. Several youth joined entrepreneurship course to own business venture.  I was reading news paper where education experts recommend as best career course after 12th as very low competition is here. Here are popular and reputed institutes for Entrepreneurship courses.
The Indira Gandhi National Open University, Delhi
Entrepreneurship & Management Processes International, Delhi
Indian Institute of Entrepreneurship, Guwahati
Symbiosis University, Pune
Amity Business School, Noida
Also See: List of Best Entrepreneurship Institutes in India
Language Courses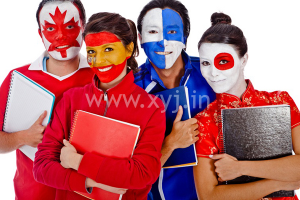 If you are one of those who are interested to learn the other language then you should choose Foreign Language Course as career oriented course after 10+2. After becoming Narendra Modi PM of India the relation with foreign countries becomes stronger and several MNCs coming for business in the country and essentially set up their presence in various towns across the nation. For them the language barrier can be huge and hence such organizations look for people specialized in foreign languages. The popular and recommended languages are Japanese, Russian, Spanish, French, Korean, Chinese and more. Here are popular and reputed institutes for foreign language courses.
School of Languages, Jawaharlal Nehru University, New Delhi
University of Delhi, New Delhi
Bharatiya Vidya Bhavan, Jawaharlal Nehru Academy of Languages, New Delhi
Japanese Information and Cultural Centre, New Delhi
Max Mueller Bhavan in Mumbai, Kolkata, New Delhi and Chennai
Central Institute of English and Foreign Languages, Hyderabad
Banaras Hindu University, Varanasi
Also See: List of Best Foreign Language Course Institutes in India
Audio Visual Media and Animation Courses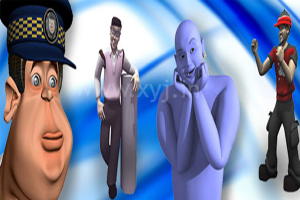 As far as I noticed its part of Mass Communication Course so you can make your career in Audio Visual Media the term audio and visual is usually the culmination of both sound and vision. Audio Visual is inclusive of journalism, film making, media promotion, brand promotion, photography, media studies and more. Below are few popular institutes of Audio Visual Media course
National School of Drama, New Delhi
Mass Communication Research Centre, Jamia Milla Islamia, New Delhi
Film and Television Institute of India, Pune
Indian Institute of Mass Communication, Dhenkanal
B.S.Ambedkar Marathwada University, Aurangabad
Rabindra Bharati University, Kolkatta
Satyajit Ray Film and Television Institute, Kolkatta
Symbiosis Institute of Mass Communication (SIMC), Pune
Also See: List of Best Audio Visual Media Institutes in India
If you have any question or suggestion please let us know via your comment.
Also See:
List of Best Courses for Commerce Stream Students
List of Best Courses for Science Stream Students