Halloween is a very important occasion that allows us to pay tribute to the people who already passed away. It is to remind them that they are still not forgotten even though they are no longer living with us. This significant day is also a perfect time for us to celebrate something. In fact, a lot of people are waiting for this wonderful day. Some homeowners are even decorating their homes with some spooky Halloween decorations. They are even more than willing to spend some for this. This is how important such day is. In relation to this, here are the top 10 best Halloween home décor ideas that you should know:
Decorate Some Giant Spiders
Spiders are perfect decorations in order to intensify the spooky theme of Halloween. You can add some spider webs to make the spiders even more real to see. You don't need to spend too much for this of course. What you need are some black trash bags. These materials are enough for you to make a few giant spiders. For the spider webs, you can use white adhesive tapes or white smaller-sized ropes.
Display Some Decorated Pumpkins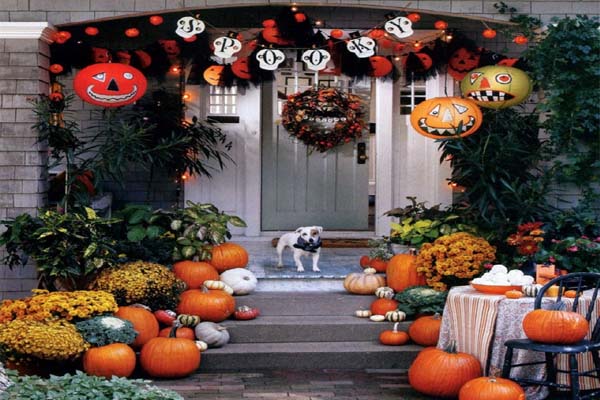 It is already a tradition for us to display some pumpkins inside and outside the house during Halloween. Some people are even hanging these pumpkins on trees and anywhere in the house. To make it more appealing, you can choose paint these pumpkins according to your preferred colors. However, it would be nice if you will paint it with black, orange, or metallic paints.
Ghost-Lit Walkway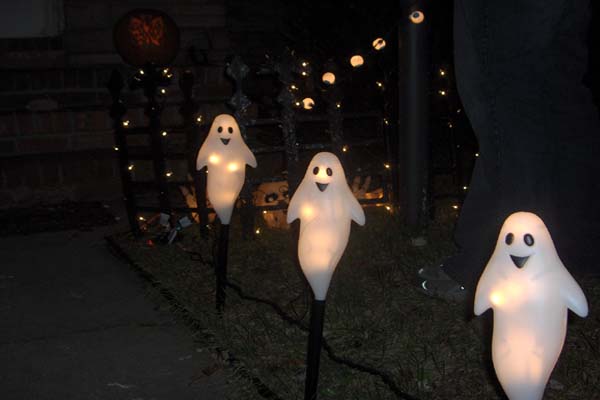 Making your own version of ghost-lit walkway is also a good idea to consider. You can make use of those milk jugs or containers that you are no longer using. If you are unsure of the design that you will be making, you can find some inspirations on the web. Just be patient enough in searching. You can replicate those Scream masks, since they will surely be instantly recognized; not to mention the fact that they are scary enough.
Make Your Own Coffin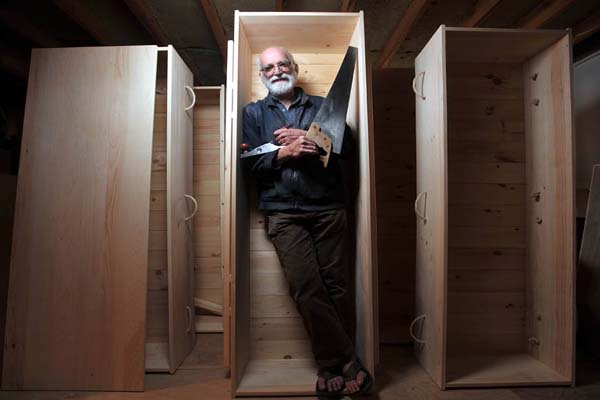 Since Halloween is the day for those dead people, then making some decorated coffins may be a great idea. You can use anything as long as it will look like a coffin. You can use plastics or woods. The best thing about these decorated coffins is that you can use them to some other purposes like making them as coolers for your drinks later on for your Halloween party. In this way, there is no way your effort will be wasted in making it.
Hang Some Jack o' Lanterns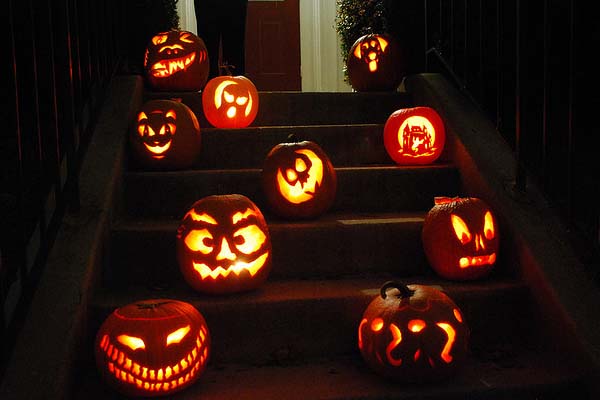 Jack o' lanterns should not be missing during Halloween. These lanterns are actually made from pumpkins. You just have to carve them with spooky Halloween designs. The problem is, you might not like the hassles that you will experience in carving the pumpkins. Or maybe, you don't have any talent in carving. If this is the case, you can search for some stores that sell ready-made Jack o' lanterns. Just be ready with your finances. These are not that expensive anyway.
Make Your Own Halloween Trees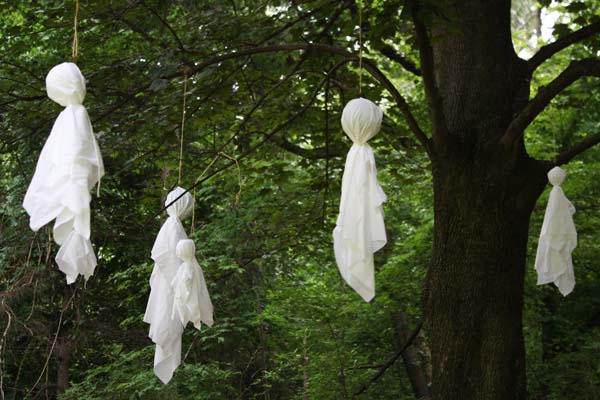 Halloween trees can also be perfect decorations during Halloween. You can put one or more inside your house, and you can also put outside, depending on your personal preference. In order to make the Halloween trees beautiful to look at, you can hang some tiny spooky decorations just like tiny pumpkins, spiders, bats and a lot more. You don't also have to spend for it. You just have to make use of your creative mind.
Jar Halloween Decorations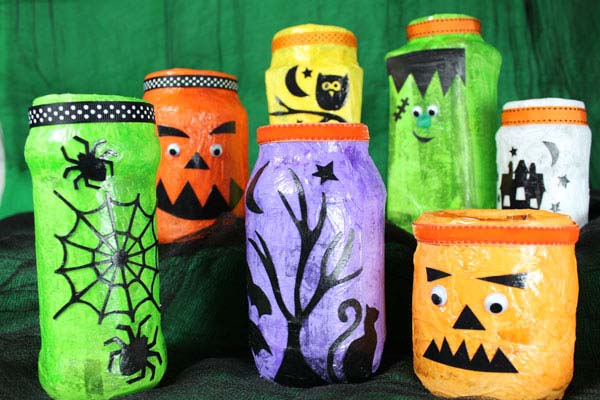 If you have a few empty jars at home, then you can definitely use them as decorations during Halloween. It does not even matter if the jars are big or small. What you need to do is to transform them into horror decorations. You can put some spiders on them. It would be best to put real spiders. But if you don't have real spiders, you can always make your own with the use of papers and some other materials.
Decorative Human Skulls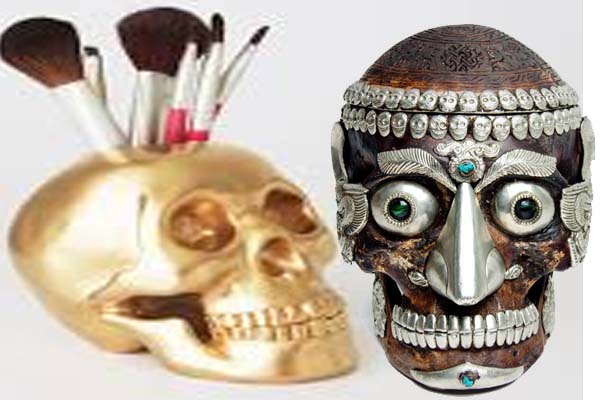 The Halloween atmosphere can also be felt with the human skulls as your decorations. You don't actually need to go to cemeteries and find some real human skulls there. You can always buy on Halloween stores where plastic-made human skulls are sold. You can always buy on Halloween stores where plastic-made human skulls are sold. You can even try to make your own if you don't have enough budgets. Just make sure to paint or decorating some stuff on the skulls.
Haunted Trees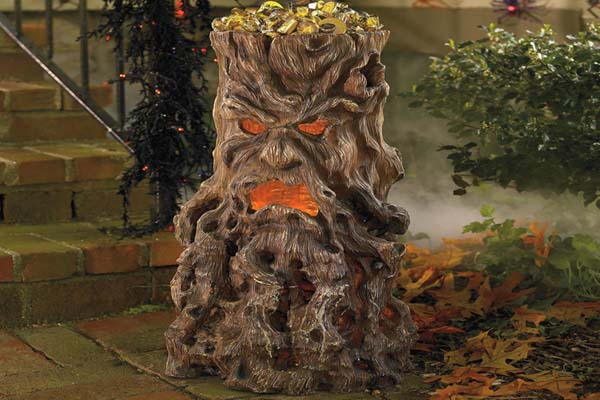 If you are living in a house that is surrounded with a few trees, then you can use them to feel the essence of Halloween. You can hang spooky crafts on them like lanterns made from pumpkins or Halloween dummies like zombies. You can also make those trees like humans by putting them a pair of eyes, nose and some other human body parts. You can use clays in doing such.
Backyard Cemetery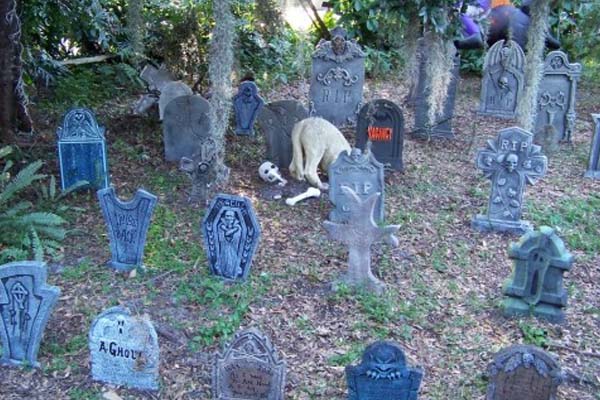 If you have enough space on your backyard or even on your front yard, then you can transform them into a cemetery. You can use some card boards as your tombstones. Just make sure to paint them in order to look like real tombstones. You can also use some dried grasses that will create the illusion of freshly dug soil in the graveyard.
These are the top 10 best Halloween home décor ideas that you can consider if you want to make your Halloween even more spooky. With these ideas, you can surely feel the scary spirit of Halloween.