Halloween is one holiday that is celebrated all around the world. In fact, this is one special day that is waited by a lot of people, especially those kids who love "trick or treat" game. The truth is, Halloween is declared to be a worldwide holiday since it is the time to pay tribute to the people who already passed away. This is to remember all their contributions to each and every family they have got, and to the rest of the world as well.
Make Your Own Halloween Tree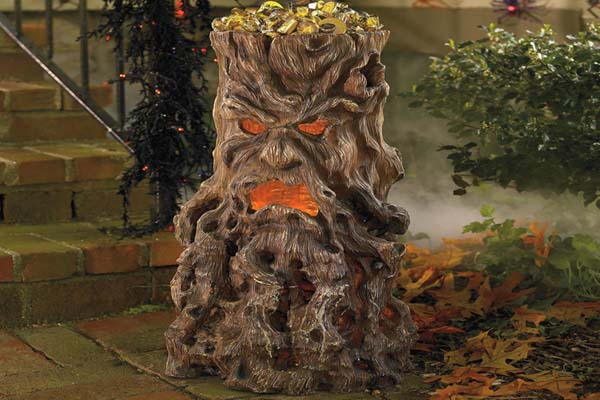 If there are Christmas trees, there are also Halloween trees. Halloween trees do not need to be very expensive of course. You can gather all those dead twigs or smaller branches of trees around your house and assemble them to form like a real tree. You can then wrap the twigs with black paper. After that, you create your own paper spiders, bats, and any other spooky things and hang them on your Halloween tree. You can also make jack-o-lanterns that should be hanged around the house. With this, your Halloween party will surely be a memorable one.
Incorporate Spooky Sounds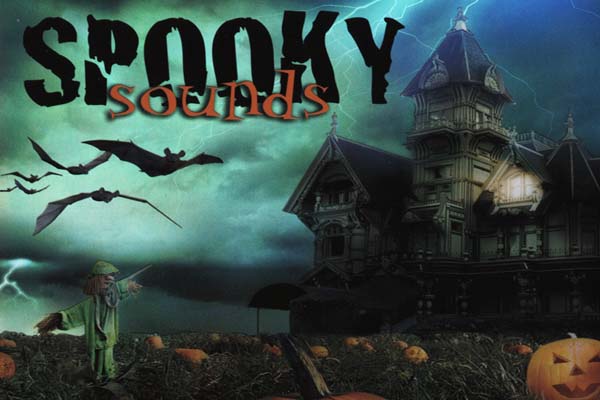 In order to make the mood of your home into a spooky one, relying on the power of spooky music and sounds is a great move. This will surely help create a scary environment that will make your party even more special. You can purchase Halloween CDs in any music stores, or you can simply create your own if you do not want to spend for this thing. Yes, you read it right. You can make your own spooky sounds by just using a tape recorder.
Incorporate Some Spooky Lighting's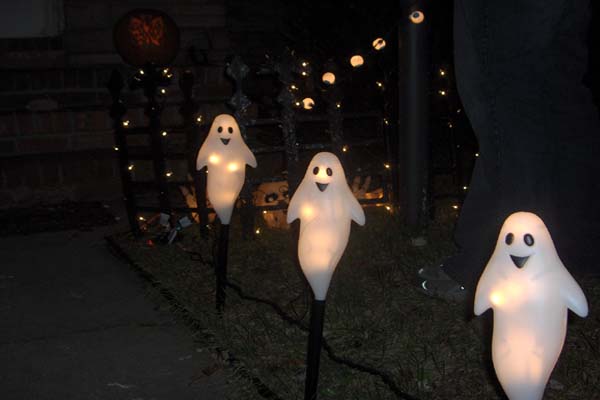 Needless to say, one thing that can make the Halloween party even more special is the lighting. You can buy some spooky lightings if you have enough budgets with you. The lighting might be the key for your dull Halloween decorations, so make sure to secure some. You can simply opt for those candles out there. Candles are great symbols for Halloween and spooky nights. You can even choose whatever colors you like for candles since these are available in different colors. You can also make your own customized candles if you want to. Just make sure that you know exactly how to do it. If you don't have enough budgets, then you can just switch off your lights inside your house and rely on the candles that are scattered within your house. You just have to make sure that everything that can ignite fire with the candle is set apart.
Make Your Own Halloween Dummy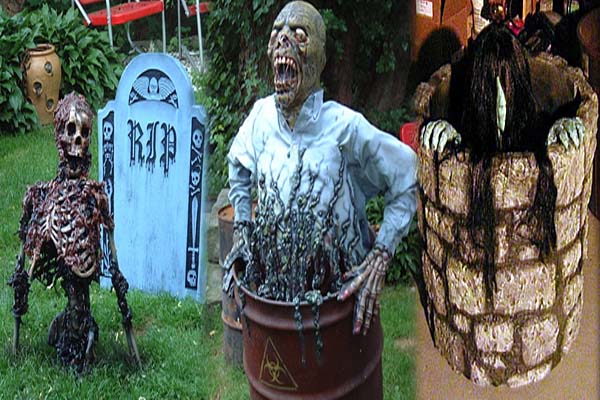 Halloween dummies are also helpful to make your Halloween party memorable, especially to your guests. There are Halloween dummies out there that are sold cheaply. Just be patient in looking for the Halloween stores that can meet your small budget. Now if you are really on a tight budget, then you do not mind making your own Halloween dummies for sure. You can make use of those old clothes you have at home, boots, a hat and some other stuffing that you can use to make your Halloween dummies more real in appearance. When you are done making the dummies, you can then place them wherever part of the house you want, as long as they are still visible to the eyes of your party guests. Just make sure to put some of the dummies in front of your doors so that the guests who will enter into your house can feel the spooky ambience.
These are just some of the things that you can do in decorating your house for a Halloween party without putting a hole on your pocket. Keep in mind that the decorations should not be that expensive.