If you are looking for a scooter that you can own for a price range of approx. 60,000 rupees or less, then you have landed at right spot. We have come up with top 10 best scooters that you can own for less than INR 60,000 rupees. The below mentioned scooters can be driven by both men and women.
Suzuki Access 125
Access 125 from Suzuki motors is a great, powerful and superior scooter with great built and enough power. Fitted with an engine of displacement of 124.6 cc, it's a super-fast scooty that you can buy for less than 60,000 rupees.
Cost: 56k approx.
Yamaha Fascino
Everyone out there is aware with the dominance of Yamaha in the two wheeler's and sports bike section. Yamaha Fascino has a powerful 113cc engine, 113cc powered engine can easily provide a mileage of around 55 kmpl.
Cost: 52k approx.
Honda Activa 125
Honda Activa is a beautiful scooter with very well design. It can store up to 5.3 litres of fuel for longer rides and seems large enough. Its powerful 124.9 cc 4stroke, air cooled engine can provide a power of 8.6bhp @ 6500 rpm.
Cost: 57k approx.
Also See: Top 10 Best Scooter Under Rs. 50,000
Vespa LX 125
Vespa LX 125 is designed, developed and distributed by LML in India. The most important part about the LML Vespa LX 125 is that it has got a great mileage of 60 kmpl. This is a super cool and handsome scooter that suits men and women both.
Cost: 59 k approx.
TVS scooty Streak
TVS scooty streak has a lighter engine in order to increase the mileage and reduce the weight. This scooty has an engine with displacement of only 87.4 cc, but it offers an awesome mileage of up to 51 kmpl.
Cost: 51 k approx.
Honda Activa I
Honda Activa series has gained a huge popularity because of the style it offers to its customers. Honda Activa I is yet another great and mileage efficient scooter from Honda with a displacement engine of 110 cc. if you are looking for a powerful ride, then this is the thing you are looking for.
Cost: 49k approx.
TVS Wego
TVS Wego is a new comer in the scooter segment from TVS motors in India. This 110 cc engine powered scooty is a lightweight and smart contender among Indian buyers, so just don't think much and get this one now if you love lightweight scooters.
Cost: 51 k approx.
Honda Aviator
This is a great, sexy and stylish scooter that has been launched in India by Honda motors ltd. Honda has fitted this scooter with an engine of 110 cc, the 110cc powered engine proved to be one of the most fuel efficient as it provides a mileage of 53 kmpl.
Cost: 50k
Hero Maestro Dix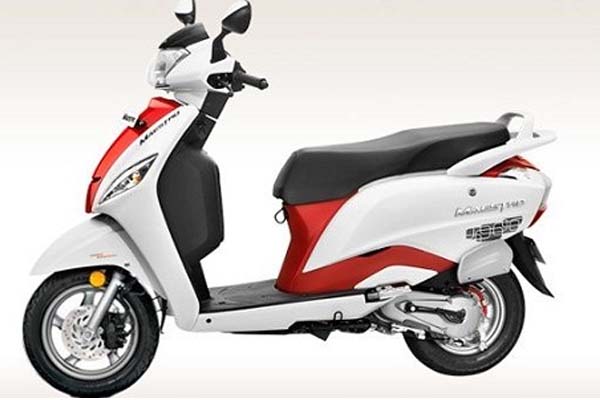 Maestro Dix is a product of Hero Motocorp, and is fuel efficient scooter with an impressive mileage of approx. 50kmpl. With an engine of 109 cc it provides a power of 8.2 PS, you will get in love with this super-hot scooter from the day first.
Cost: 49k approx.
Honda Ray Z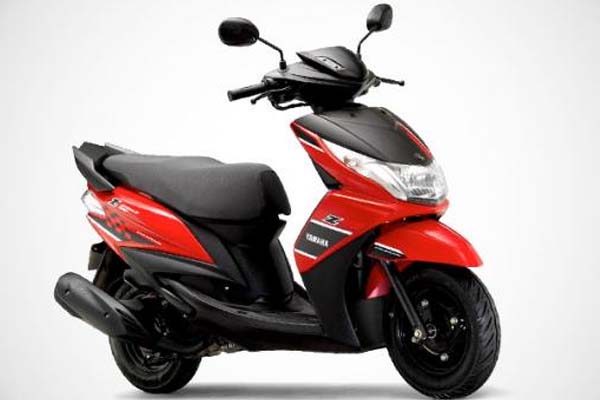 Honda Ray Z comes in a number of color options and offers a mileage of up to 50 kmpl on highways. Its engine has a displacement of 110 cc, and it can provide a power of 7.11 ps. This interactive scooty has got features like power start and telephonic front suspension etc.
Cost: 47k
Conclusion:
The 10 scooters that we have mentioned above are superior ones with awesome built quality and well efficient mileage. These super durable and powerful scooters have got a price tag of approx. 50-60 thousand rupees and they offer great value for your precious wealth.