Top 10 Best Microwave Oven Brand Under 10000
With the increase in technology and the business in the today's world, many new inventions have become a part of our today's needs. Microwave oven is one of these inventions. Microwave oven has made our life very easy and convenient. The working men and women does not have the time enough to heat the food or cook the food on the flame so they get the microwave oven for their job of cooking and heating done within a short period of time.
Are you also looking for the best and popular brands of microwave ovens in India? Then your search ends here. Following below is the list of top 10 brands of microwave ovens below 10000 in India. Have a look at them.
10. Electrolux: starting from bottom, Electrolux is the 10th most famous brand of microwave oven in India that provides the ovens in the minimum range of price staring with less than 10,000. Electrolux provides a wide range of microwave ovens with the conventional cooking and sure to fit capacity. Starting from the price range of 7,327 in India, Electrolux offers more than 30 models of the microwave ovens.
09. Bajaj: Bajaj is one of the largest selling appliances in the India. The company is famous for its reliable electrical appliances like microwave ovens. Starting from the price of 5,290, Bajaj is standing on the 9th rank in our list.
8. Panasonic: Panasonic is the multinational company that was originated from Japan. Panasonic is a worldwide famous company all across the globe because of its reliable products. Starting from the range of 8,600 Rs. In India, it is available with the automatic cooking and grilling.
7. Morphy Richards: it an electrical appliances brand of the England that is famous for all its imports. It is one of the famous microwave oven brands in India. It is famous for its reliable and affordable microwave ovens starting with the price range of only Rs.6, 100 only in India.
6. Havells: it is also a famous electrical company that is famous for the microwave ovens in India. Starting from the price range of RS. 7,600, with all the modern and necessary features that a microwave oven should contain.
5. Godrej: it is also an Indian brand that is famous for its reliable microwave ovens. Microwave ovens of Godrej are known for their reliabilities and technologies. If you want to buy a smart oven then you just have to spend 4,799 to buy its unique and stylish models.
4. Onida: it is the 4th most popular microwave oven brand in India because of complete range of Indian auto cook menus. Starting with the price range of 4,500 only. Onida offers the same types of microwave ovens like LG, Samsung or like ovens of other famous brands.
3. Whirlpool: The Whirlpool Company offers the wide range of feature in their microwave ovens. Crisp Range, Magicook and Magicook 1-2-3 are the technologies of microwave ovens that are offered by Whirlpool starting from the attractive price of 6,525 in India.
2. Samsung: our list would be incomplete without Samsung. It is a world's famous company of the appliances and is famous in India for its microwave ovens. Starting from just Rs. 5000, Samsung features triple heating systems that cooks the food thoroughly.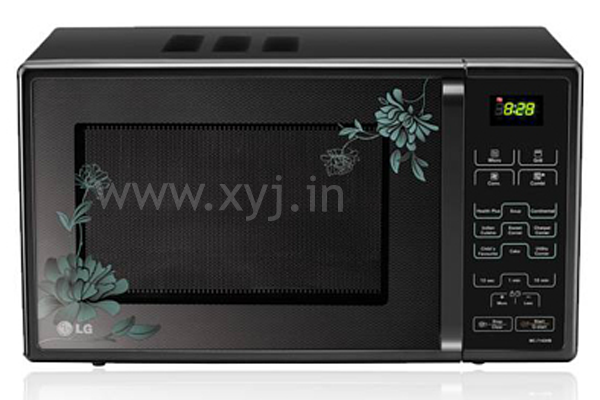 1. LG: life is good with LG. LG is a leading brand in regarding the microwave ovens with the affordable price range. The company provides the reliable and good quality microwave ovens that have won hearts of a large number of Indians with the stunning price of only RS. 5725.