Playing online games affords a world of opportunities. For some, it is just a way of wasting time, but for others, it is a way of learning real skills to cope in life. Some games are created to simulate real-life situations and equip players with skills that will help them cope with such situations when faced them.
Playing online games could be done through the internet or other forms of connection via a computer and other electronic devices. Different online games have varying requirements of the tech devices that can accommodate them.
Here is a list of the top ten online games:
1. PUBG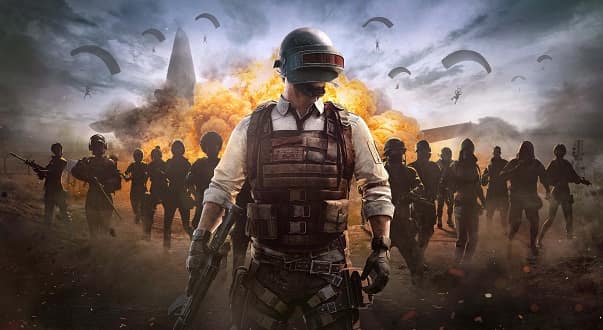 Players Unknown's BattleGrounds was developed by PUBG Corporation and launched in 2018. Currently, the game has over a hundred million players. PUBG is built on armor and H1Z1 and can simultaneously accommodate up to ninety-nine players.
The game involves descending a forgotten island and surviving to get a chicken dinner. Players are expected to kill all their enemies with wisdom and survive the onslaughts of enemies who may be hiding in bushes. The ability to kill without getting killed till the end makes one a winner.
2. Fortnite
This is considered the most popular Royale Battle game, with over 200 million downloads on the playstore. It was developed by Epic Games and released in 2017. It is compatible with XBOX, iOS, PC, and Android devices. Like PUBG, the game is also played on an island and requires that players fight each other.
Also, players are expected to search for weapons and build protective structures against storms. The game is free to play, but more outfits and emotes can only be accessed by using V-Bucks which can be obtained by paying real money or completing daily tasks. Unlike PUBG, which encompasses both genders, Fortnite is more of a "boys thing."
3. Apex Legends
It was developed by Respawn Entertainment and launched in 2019. It is compatible with Microsoft, Windows, PlayStation 4, and XBOX. It currently has about 50 million players. In addition, the game earned a place among the foremost superhero-centered video games in 2022.
The game is made up of six players. Three players play against another set of three. The teams should find resources and weapons on an island to fight the enemy. One of the most interesting things about this game is that it uses shrinking maps which draws the enemy closer.
4. League of Legends
LoL is among the oldest games, as it was launched in 2009. It has about 27 million players. Though one of the oldest, the game is on a level of its own because it uses advanced scenes, animations, and graphics.
The game involves players working together as a team to destroy structures protected by the enemy. Players must make choices for every game and control characters referred to as Championship. On average, the game lasts for about twenty to fifty minutes and you can play it on https://parimatch.in/en/casino/slots/game/mplay_ludoexpress.
5. Counter-Strike Global Offensive (CS:GO)
This is a game based on the first shooter. It has drawn the attention of many gamers through the use of fantastic gun techniques and pragmatic physics. In addition, it has a mode known as "Danger Zone." In CS:GO, two teams are fighting against terrorists.
The terrorists are to either plant a bomb or hold hostages. On the other hand, the teams are mandated to rescue the hostages or prevent the planting of bombs. The team with the best performance gets rewarded. The game was launched in 2014 by Valve Corporation and had about 32 million players.
6. Hearthstone
This is a game that uses free-to-play cards that players can collect. It was launched by Blizzard Entertainment in 2012 and had about 30 million players. The game allows players with devices that can accommodate the game to compete with one another.
That makes it interesting for new gamers as the game is neither too simple nor too complex. In the game, two players use thirty modified deck cards accompanied by a unique hero. The game players are expected to attack the opponent as is obtainable in other games.
7. Minecraft
Minecraft is an adventurous game published in 2011 with about ninety-one million players. It is a 3D video game with no specific goals or tasks.
The game revolves around people, animals, food, and buildings. Each gamer is expected to build something out of blogs with the aid of lava, water, dirt, stone, tree trunks, etc.
8. DOTA2
It was published in 2015 and had around five million players by Blizzard Entertainment. The game is played between two teams made up of five players.
The teams are expected to defend different fan base Maps. In addition, each player is expected to garner experiences and control a hero with distinct abilities.
9. The Division 2
The game was launched for Microsoft, Windows, PlayStation 4, and Xbox One. Each player in the game is an elite agent of the Strategic Homeland Division (SHD).
The game is built to restore the chaos in Washington, D.C., and the player acts as an anonymous commander who leads a team to collect experience and gear, which will later be used to fight against opponents.  
10. Splatoon 2
This game has about five million players and was launched in 2018. It has a unique style known as Turf War and is a multi-colored game that could be played by one or multiple players.
Sometimes, the players are grouped into four teams to battle against each other. The game was developed and published by Nintendo and is the second in the Splatoon series.
Conclusion
Video games afford players a wonderful way of passing the time. However, the experience one gets from a video game will depend on the type of tech devices the players are using. To get the best experience from a video game, it is necessary to have the right operating system and a good sound device.