Which is the best cement company in India? or which cement brand company I should go for the construction of my home? It's some of the common question of the common people when it comes to building a home or construct your own home.
Well, most of us use the cement on the recommendation of constructor (Mistri) in some local language but most of us don't trust and want to know which one is best cement in India as the cement is one of the most important element which is used to build a home and one can't compromise with the quality of cement.
When we construct the home, we expect that home should live long in good condition at-least 3-4 generation or more, because home doesn't construct year or every year. It's one time investment and no one wants to compromise with the quality of cement and that's why it becomes more important for us to choose the best quality cement company of India.
As India is the world's second largest cement producer after China and has capacity to produce around 151.2 million tons of cement due to which India becomes the home to a number of top and best cement companies. There are around 185 large cement plants in India and 77 are located in Rajasthan, Tamilnadu and Andhra Pradesh.
As I said, cement is an important construction element for any house, major companies to small house people look for the best cement brands because all the future of their building depends on the quality of the cement.
To adhere this thing in mind we came up with the list of top 10 best cement companies in India of 2021. You can go with any of brand as they are reputed in the cement produce industry and never compromise with the quality of their cement as well as they are growing with the passage of time.
The most important thing is your budget you can go with any of the branded cement company listed here, quality wise all the listed cements are best, but you have to choose the best one as per your budget and availability of the brand in your city. There is only difference of price in listed cement companies and quality wise all are good.
With the passage of time technology improved and people also want to know which cement company brand is best for roof in India? Well almost all listed companies provide little expensive and advance technology cement for your roof. So you don't have to worry about that just ask for the dealer is the brand cement you are using can he provide you it's another cement for roof and that's it.
List of Top 10 Best Quality Cement Companies in India
So, without taking any much time let's have a glance on the list of top 10 best cement company brands in India here we go..
10. Shree Cement Ltd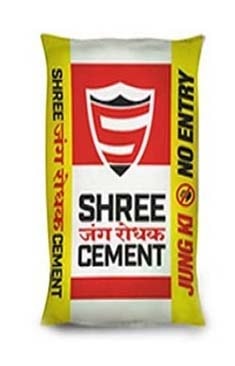 The company was founded in the year 1979 at Ajmer (Rajasthan) and now it's shifted the headquarter in Kolkata. The company is one of the biggest cement seller and producers in Northern part of the country. The company has it's own cement manufacturing units in following states Chhattisgarh, Bihar, Uttar Pradesh, Uttarakhand, Haryana & Rajasthan. The price of the cement is very affordable which attract user towards it and the quality wise it;s also good further can be discuss with your house builder regarding it.
9. Mycem Cement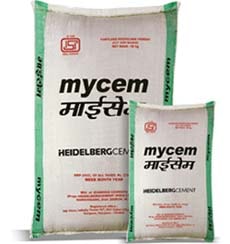 The Mycem Cement company produce around 5.4 million tons tons during a single year and it has 3 cement manufacturing units in different states of India Madhya Pradesh, Uttar Pradesh & Karnataka.
8. Jaypee Cement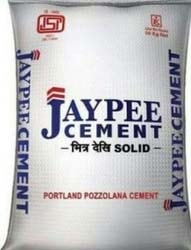 The Jaypee Group is an Indian conglomerate based in Noida, India. It was founded by Jaiprakash Gaur which is involved in well diversified infrastructure conglomerate with business interests in Engineering & Construction, Power, Cement, Real Estate, Hospitality, Expressways, IT, Sports & Education (not-for-profit).
7. The India Cements Limited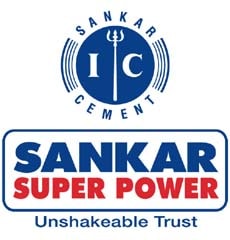 India Cements Limited is a cement manufacturing company in India. The company is headed by former International Cricket Council chairman N. Srinivasan.
It was established in 1946 by S. N. N. Sankaralinga Iyer and the first plant was set up at Thalaiyuthu in Tamil Nadu in 1949. It has 7 integrated cement plants in Tamil Nadu, Telangana and Andhra Pradesh, one in Rajasthan (through its subsidiary, Trinetra Cement Ltd) and two grinding units, one each in Tamil Nadu and Maharashtra with a capacity of 15.5 million tonnes per annum. Sankar, Coramandel and Raasi Gold are the brands owned by India Cements.
6. Binani Cement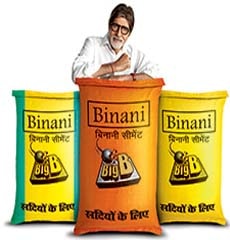 Binani Cement Limited is engaged in the production and sales of cement and clinker based in Mumbai, Maharashtra, India. It is the flagship subsidiary of Binani Industries Ltd. The Company is certified as ISO9001, ISO14001 and OHSAS18001 compliant. The Company's subsidiaries include Krishna Holdings Pte Limited, Muku, Dubai (BCFLLC).
5. JK Cement Limited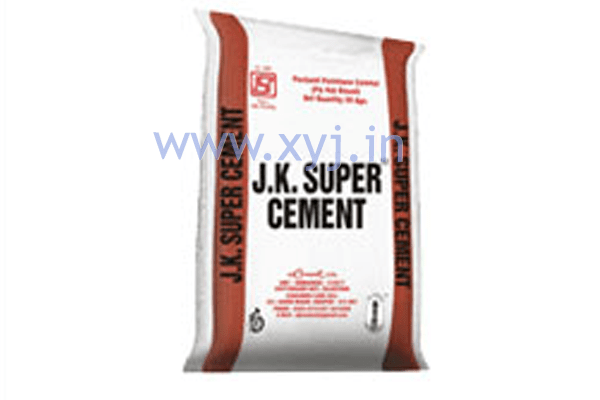 JK cement started in the year 1975 with its first production unit in Rajasthan. JK cement has in-house team of professional and talented people who works to deliver high quality of cement. As in 1975 JK Cement have only 1 unit in Rajasthan but now in present time it has several Units all over the India and offering its cement to all Indian customers and gaining Indian customers trust and stand at position 5.
4. Birla Cement Limited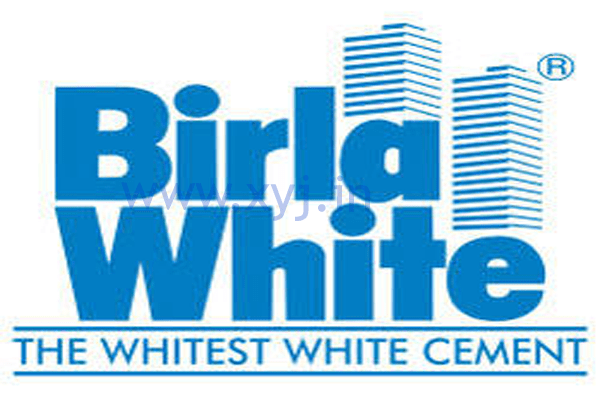 The giant of Cement producer Birla is one of the largest producers of cement products under the brand names of Birla cement Khajuraho, Birla Cement Samarat and Birla Cement. Birla cement Samrat is ideal for mass concrete, RCC/Precast structure increased water tightness of concrete and increased resistance to alkali reaction and sulphate soils. Birla cement received Lal Bahadur Shastri Memorial National Award, Excellent Pollution Control Implementation awar as well as certificate of ISO 14001.
3. UltraTech Cement Limited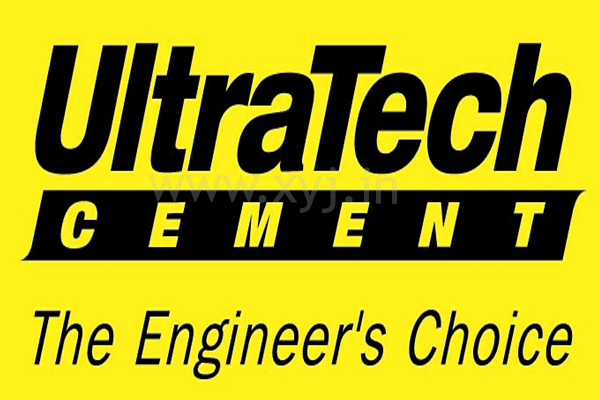 UltraTech cement is the part of famous Aditya Birla Group and largest exporter of cement to many countries across India which annual capacity of more than 60 million tones. They offer high quality cement under categories like ordinary Portland cement, Portland blast furnace slag cement and Portland Pozzolana cement. Most of the branch of UltraTech cement are ISO 9001, ISO 14001 and OHSAS 18001 certified. UltraTech is the leading producer of white cement and RMC in India.
2. Ambuja Cements Limited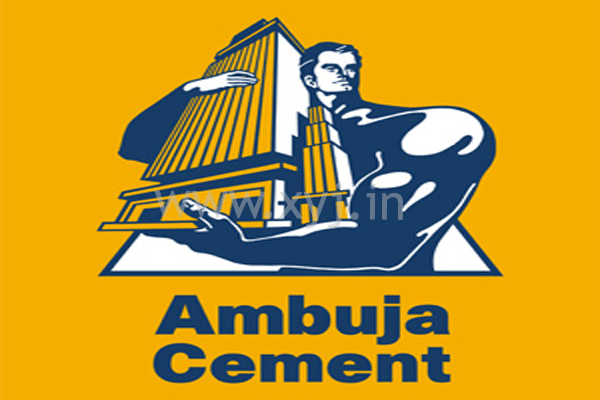 Ambuja Cements established in the year 1986 and has more than 20 years of experience in the cement industry. Very few people know that in the beginning it was known as Gujarat Ambuja Cement Ltd and it has annual turnover of more than 27 million tons. No doubt Ambuja Cement offers high quality of cement which manufactured by their advanced technique and equipments. They have also won several awards for their quality of cement as well as following environmental protection measures and stands as one among the most profitable and innovative cement companies in India. They have headquarter in Mumbai instead of this have production unit in different states of India some of them are Gujarat, West Bengal, Maharashtra, Himachal Pradesh, Rajasthan and Chhattisgarh.
1. ACC Limited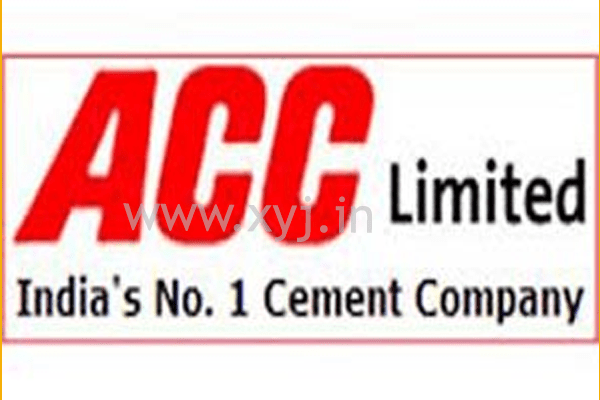 ACC Limited is one of the leading manufacturer of cement companies in India and stands at position one. ACC Limited established in the year 1936 with its headquarter in Mumbai. It is the first cement producer to include environment protection as a commitment. Company has 12 manufacturing units in India and produce high quality of cement manufactured using advanced technology.
Now the list of top 10 best cement companies  is ends here buying any of the above mentioned brand cement could be little expensive in comparison of any other brands but you can go with other brands as well which deliver almost same quality of cement but in affordable price some the brands are , Prism Cement Limited, Madras Cement and more. So, share you experience with "XYJ.in" and tell us which cement you have used and how much you are satisfied with the list.
We have evaluate this list on the basis of sale of the cement and also evaluated many other website to make the perfect list however if you want to know anything more from us just drop it in comment section and don't forget to share it with your friends and family so that the needy one can get the right information.