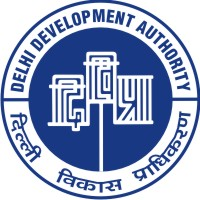 Have you applied for the ever biggest housing scheme of DDA so far and are one of the unsuccessful applicants of the DDA housing scheme and also did not get refund from DDA so far and wanted to know how you can get the refund? To keep in mind I have write this post especially for you and sure it is something you find worthwhile after reading.
As DDA has offered 25034 flats in its housing scheme 2014 and receive more than 10 lacs application and only 25,034 applicants could won the flat and rest become unsuccessful and DDA has announced that they will refund the money to unsuccessful applicants till the 24th of December 2014 via online mode.
Unfortunately DDA again become fail to fulfil it's promise earlier they fail to draw the result for its housing scheme. Recently the DDA officials said to media that they have refunded the money to concern banks and nodal branches on 18th of December and applicants will receive the refund will 31st December 2014 and DDA will keep an eye on all the banks if any bank become fail to do so they will mark those banks as blacklist and will not involved them in future housing scheme.
But the above said statement is only for the applicants who have made the payments online all the applicants who have made the payment through cheque/dd will get refund within 90 days after the draw date or can say these applicants will receive the money till the end of February 2015.
So, the question is how can you get the refund fast from DDA. So first I would like to inform you that it's worthless to contact DDA for the refund instead contact your banks for the refund as well as make call in your nodal branches.
All the applicants who have made payment online through form zero or payumoney or any other online mediator they have used is worthless to contact these mediator instead contact the banks from which your amount is deducted.
If you receive your refund and found any error in your cheque or dd then how to resolve it to know read recently publish article: