Welcome to Best Valentine's Day proposal ideas for your boyfriend or a guy. If you fall with someone and want to propose him then nothing is better than Valentine's Day. I have seen most of the girls or guys fall with each other but hesitate to propose but Valentine's Day give you wonderful opportunity to express your feelings to your loved one.
Those days are gone when proposing has always been a man's job, the 21st century women are as vocal as guys about their feelings and there is nothing wrong if women take lead and propose her loved one instead it's far better to realize that you are too late.
I think you have made your plan to propose your boyfriend this valentine day let me help you out by giving some trusted and helpful ideas to propose a guy.
How to Propose Your Boyfriend on Valentine's Day See Best Ideas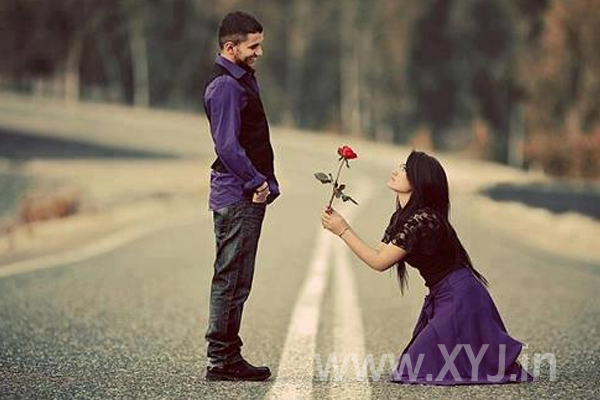 Before I share the ideas just would like to let you know that guys are tough and strong yes you are right but they are emotional too. They don't express and their feelings but emotions always work out.
Whenever you propose to your boyfriend make sure you both are in place which is not too crowded.
It will be great if you make your proposal memorable and full of emotions. So propose him in a place that means a lot to him. May be his favorite restaurant, monument or neighborhood park where he grew up or where you went for your first date all are special to him and can be made memorable by proposing him there.
Don't know who spread this myth that guys don't love flowers it's totally false. Guys are also love to receive flower as girls. So, you can send your boyfriend a big bouquet of roses along with an Valentine Day card in which you express your feeling with your message.
If you are little tech savvy then you can gift him a CD of your lovely moments together with common favorite romantic songs and you could be their while he is watching CD to see his instant reaction.
If you are bold enough and carry it well, get down on knees and propose him in a feminine style. It will surely take his heart as he will lot impressive and wooed.
If you are a shy girl and believe that things are better expressed when written than said. Then you must try love letter, send email or the best one send SMS via your mobile or send it by using whatsapp or any other app which both of you using.
See: Top 10 Best Valentine's Day Whatsapp Messages
You can ask for a date and can put a ring in his glass of juice and amaze him with your proposal.
Most of the youth like radio and listen his/her favorite program and the great thing is that most of the Radio program give chance to propose your loved one with their channel. If any of Radio program is listened by your beloved and you got chance to propose him then you must do it.
At last what I believe that right time for proposing also aids in making it a yes from your boyfriend. It is not necessary to propose him on any special day.
These are my ideas and if you any more ideas which could help girls to get the Yes, from his boyfriend then please share it here. If your boyfriend visits this page you can also propose him via your comment in below box and can send him this website :-).
Don't forget to read: