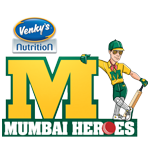 Heroes of Mumbai are back in CCL 5 with 19 players they already entertain you from their movies and now ready to give you real fun, entertainment in cricket ground. So don't miss chance to play your star bowling or batting.
The first match is start with Mumbai Heroes from 10th January 2.30pm onwards and captain of the team will remain same Bobby Deol.
For the other matches and fixtures you can read my recently publish article "Celebrity Cricket League T20 Schedule"
Here on this page I have just share the overview of the Mumbai Heroes team which includes the name of the players, coach, team owner and brand ambassador in case if you are interested to know the winners list of previous season can read it here "Celebrity Cricket League (CCL) Winners List of All Seasons 1,2,3,4,5,6".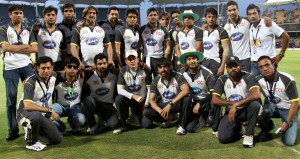 Mumbai Heroes Team Squad for Celebrity Cricket League 2016
BOBBY DEOL – ALL ROUNDER (CAPTAIN)
SOHAIL KHAN – BATSMAN
SUNIEL SHETTY – BATSMAN
AFTAB SHIVDASANI – ALL ROUNDER
SONU SOOD – ALL ROUNDER
SAQIB SALEEM BATSMAN
ROHIT ROY BATSMAN
SAMIR KOCHHAR – BATSMAN
VATSAL SHETH – BATSMAN
AMIT PUROHIT – BATSMAN/WK
RAJA BHERWANI – ALL ROUNDER
ARMAAN KOHLI – ALL ROUNDER
INDRANEIL SENGUPTA – BATSMAN/WK
RAJNEESH DUGGAL – ALL ROUNDER
JAY BHANUSHALI – ALL ROUNDER
JEETU VARMA – ALL ROUNDER
SHABIR AHLUWALIA – ALL ROUNDER
APOORVA LAKHIA – ALL ROUNDER
VARUN BADOLA – ALL ROUNDER
Who is the coach of Mumbai Heroes Team in 2016 CCL?
DINESH LAD, VINAYAK SAMANT, PRASHANT SHETTY is the coach of Mumbai Heroes in 2016.
Brand Ambassador of Mumbai Heroes in 2016
LISA HAYDON, HUMA QURESHI
Watch today's match on Colors and rishtey 2.30pm onwards and share who is your favorite player in the team and do you think this time Mumbai Heroes will defeat all others team and rocks hmmm share your thoughts.