Good news for all the unsuccessful applicants of DDA housing scheme 2014 that DDA is decided to refund the registration money by 24th of December 2014. One of the senior officer of Delhi Development Authority (DDA) speak to media and said that DDA will refund the deposited money of unsuccessful applicants in its "Housing Scheme 2014" by December 24.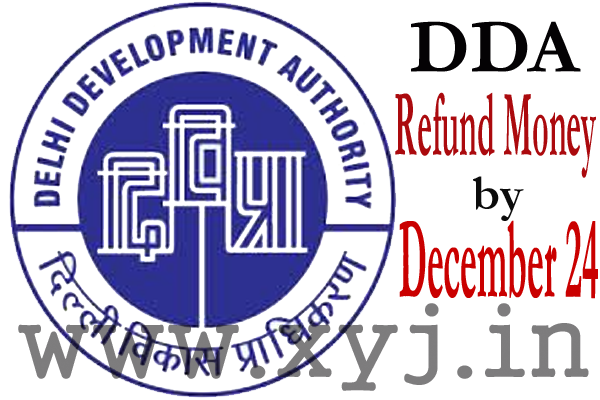 The official said to media that DDA will transfer the entire money to the respective bank account till 18th of December and after that it is the responsibility of the Bank to refund or transferred money online to respective accounts of unsuccessful applicants by December 24. All these activity will be done in the supervision of DDA vice-chairman to avoid any kind of inconvenience to unsuccessful applicants.
Under DDA housing scheme 2014 DDA has offered total 25,038 flats to applicants but received around 10,08,985 applications so there is huge number of unsuccessful applicants who are eagerly waiting for such type of news and hope it is something which will bring the common people trust back towards DDA as several time DDA change the draw date last time.
So, all those applicants who have applied through the online mode can expect their money will refund within this month instead of this all the applicants who have applied through offline mode still have to wait little longer.
During the converses ion forget to mentioned about the DDA lucky draw result winners good news for your guys as well that DDA is going to schedule its first camp by tomorrow at Vikas Sadan for more details about dda camp at viaks sadan read click on below mention article.