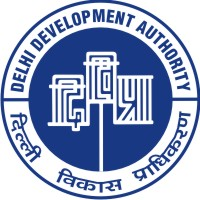 If you are one of those who got lucky and get flats in DDA Housing Scheme Draw Result then it is something you must read and understand.
As the draw is announced and you get the flat as several applicants happy to get the flats but they are in little confused about the process of possession and payment and want to know what is the next steps to do get their dream home which they got in DDA lucky draw.
First we would to like to wish congratulations to all as you got the flats out of 10 lakh applicants below I have share all the steps which you have to do got the possession of the flat.
Allotment Procedure for Lucky Applicants to Follow
First thing you have to check DDA draw result with your application number online on the official website of DDA. If you are the lucky winner of DDA housing scheme 2014 then keep wait for the next 15 days because DDA will send the allotment letter to all lucky winners via speed post to registered address, mentioned in the application form.
Once you received the allotment letter carry it along with original papers to DDA office for the verification of documents. Click here for the list of documents required by DDA
If everything is OK and document verified DDA officials, you will get a Demand Letter.
After receiving the Demand Letter, applicants will have to pay the entire amount of flat within 90 days of the issue of the letter.
In any case applicants fails to pay the entire amount within 90 days, then you will get some extra time of 9 month for the payment with charge of 12% per annum.
If the applicant fails to pay amount for the flat within 365 days of the issue of the Demand Letter, then the registration money will be refunded without any interest and the allotted flat will be cancelled.
How to Pay for the Allotted Flat?
All successful applicants have to pay the amount through RTGS/NEFT/ online mode only.
In order to make payment through RTGS/NEFT/online mode, applicants can select the bank and generate the e-challan by visiting the DDA website.
In order to generate the challan, applicant needs to fill details such as scheme under which you applied for followed by the zone, address, allottee details, type of payment and mode of payment.
After generating the e-challan make the payment and don't forget to take a print of e-challan for future reference.
It is mandatory for all applicants that they have to make payment for the allotted flat from his/her bank account.
At the time of possession of flat, applicants have to presented the a copy of passbook/bank statement.
After follow the above said steps or completing all these formalities you will get a Demand-cum-Allotment letter and finally you become the owner of the house.