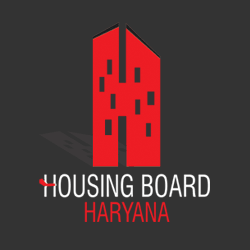 The Housing Board Haryana launches 2 housing scheme 1st for EWS families category and 2nd for the BPL families. The Housing Board Haryana offering total 9827 flats under the EWS housing scheme in different locations of Haryana. The housing board providing Ground Stilts + Three storyed 9827 residential flats for Economically Weaker Section (EWS).
Registration for the EWS 9827 flats scheme is already start from 22nd of December 2014 and will continue till 21st of January 2015. So you have almost 30 days to apply for the Haryana Board Housing scheme.
The application form cum brochure can be purchased from the office of Housing Board Haryana, C-15, Awas Bhawan, Sector-6, Panchkula, Executive Engineer, Housing Board Haryana, Karnal, Gurgaon, Rohtak and Faridabad by paying Rs. 150/- which is non refundable.
The application forms also can be purchased and submitted in the authorized banks and their branches at various location of Haryana.
List of Authorized Banks to Sell & Receive Application Forms:
Oriental Bank of Commerce: SCO-30, Sector-11, Panchkula
Sarva Haryana Gramin Bank: SCO-134, MDC, Sector-5, Panchkula
Punjab National Bank: SCO-41, Sector-8, Panchkula
Central Bank of India: SCO-9, Sector-10, Panchkula
Andhra Bank: SCO-357, Sector-44D, Chandigarh
State Bank of Patiala: SCO-414, Sector-8, Panchkula
Corporation Bank: SCO-23, Sector-16, Panchkula
Union Bank of India: SCO-387, Sector-8, Panchkula
The details information about the housing scheme is mentioned in the brochure and can get it via accessing the official website of Housing Board Haryana here www.hbh.nic.in.
The official advertisement of the Haryana Housing Scheme is attached below.