Diwali is one of the major festivals of Hindus and celebrated with big pomp in India every year. Diwali is celebrated to recognize the victory of good over evil and also well known as the 'festival of lights'.  Diyas (clay lamps) are lit to chase away the darkness of ignorance and welcome the bright light of enlightenment.
With the passage of time the style of celebrating Diwali has also changed drastically and changed the real meaning of traditional Diwali. Now the meaning of Diwali celebration is electric illumination and bursting noisy fire crackers which associated with the pollution. We at XYJ.in try to bring back the true spirit of Diwali. As I said the traditional Diwali has changed and inflict many negative effects on the environment; few of them are as follows:
Excessive air pollution
Excessive noise pollution
Soil pollution
Excessive power consumption
Consumerism (excess consumption means excess use of raw material)
Instead of environmental effects today's Diwali also leads to various health peril. Some of the major perils which we hear every year are listed below:
Sleeping Disturbances
Asthma
Headache
Hearing loss
High blood pressure
Fatigue
Irritability
Skin allergies
Respiratory problems
Eye related problems
Do we all really want such type of Diwali? I know many of you don't want such type of Diwali that's why you reading this article. I also petition to you please spread this message to your friends, relatives and social profiles as much as you can so that other also can help to save environment and play vital role to bring back the our traditional Diwali.
Now the question is how to avoid all these kind of environmental and physical hazards? The answer is via celebrating Eco Friendly Diwali.
How to Celebrate Eco Friendly Diwali to Save Electricity?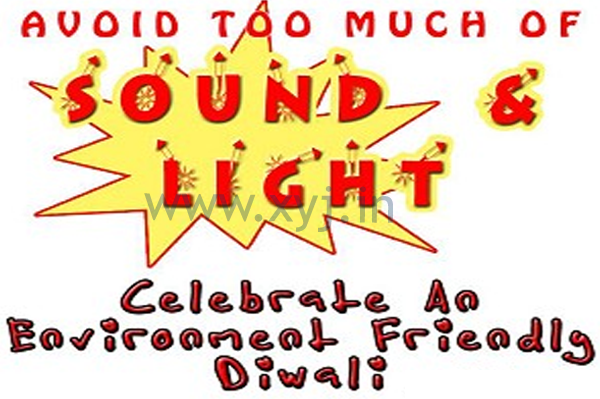 Don't waste the energy on electronic lights instead of this use colorful candles which are the better replacement of it. Chuck the Electronic lights and decorate interiors with the scented candles, it will help to family member to put on lights and waste energy.  A candle light dinner with members can be very enjoyable and warm.
[Via using the Candles or Diyas you are saving energy, environment as well as helping to grow the financial power of India: check the complete list of swadesh products here.]
If anyone of your family is bursting the crackers outdoor then turn off your television, music systems if you are planning to with them it's very small thing but people few people forget to close the electronic appliances as they are not at the home.
Avoid using mosquito repellents (mats) or switching on liquidators instead use the light incense sticks or soak a tablet of camphor in water. It will keep away the insects as well as smell like a room fresher.
Don't waste energy in washing clothes in washing machine instead use old or used clothes while bursting and chuck it after the use.
If comes to saving electricity don't stop it on Diwali try to implement it in your daily life practice. So don't wait for the New Year to make your resolution start it with diawali and continue it with your relative and friend circle.
How to Celebrate Environment-Friendly Diwali with Crackers?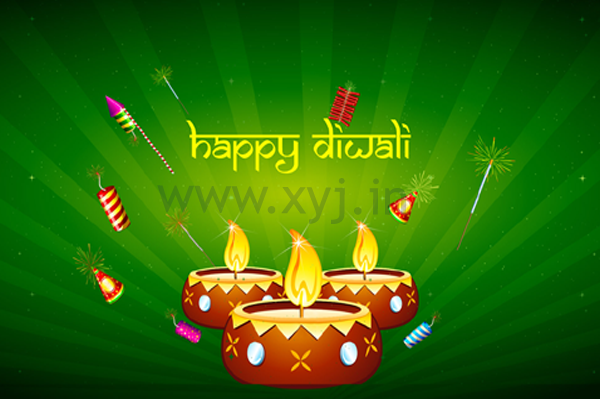 Be with children whenever they burst the cracker.
Purchase only legal fireworks, available at approved stands.
Always keep water and sand nearby, and a water hose pipe if possible.
Never use fireworks in home
Don't try to make your own fireworks.
Only light one firework at a time.
Store in a cool dry place.
Never lean over top of fireworks to light them.
Never relight fireworks that appear to have gone out. Wait for 15 minutes, and then soak the firework in a bucket of water.
Tie hair back, wear caps, wear safety goggles and no loose fitting clothes. Wear cotton clothes, and cover your body as much as possible. Shoes are a must.
Sparklers should be immersed in sand or water bucket as soon as they appear out – they are still very hot and are known to cause the maximum number of accidental burns to children.
After you finish — be responsible. Make arrangement to clear up all the mess the next morning. Wash your hands and feet, and firework material can be toxic, and s bad for your health.
I hope you find it worthful and happily share it with your friends, family and social profiles as well. Now time to wish you all a Happy and Safe Diwali.