Kaun Banega Crorepati (KBC) Winners List of All Seasons with Images : – KBC is one of the popular quiz based reality TV show and got the immense popularity among the kid to old. The format of the show is taken from the popular UK reality show Who Want to Be a Millionaire? Today on this page we are going to share all seasons KBC winners year wise with images. KBC is the show which changed the life of several Indians and soon going to air on TV once again. This show also won acclaim in UK, USA and Canada. This list contains the name of all those winners who Rs. 1 Crore or above. So, let's move to kbc winners list.
Comprehensive list of all KBC crorepati winners from past to present
Season 1 Crorepati
Season 1 was started on July 2000 and ended 2001 during this season KBC made 1 people Crorepati whose name is
Harshwardhan Nawathe the first ever winner of KBC ( Amount 1 Crore)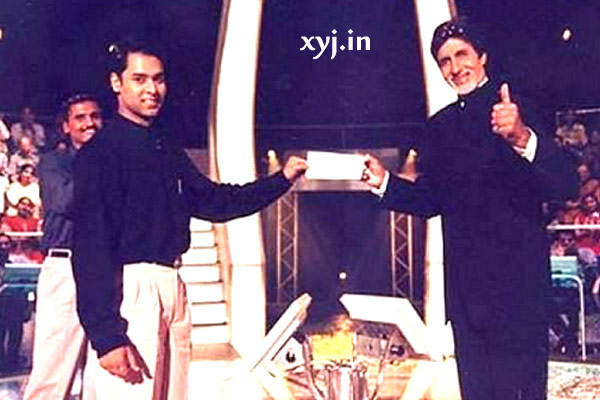 Harshwardhan Nawathe KBC Crorepati Winner
Harshwardhan Nawathe was the first Crorepati of show Kaun Banega Crorepati which was hosted by Mr. Amitabh Bachchan. His father was in the Indian Police Service (IPS) and Harshvardhan Nawathe was studying for the civil services exam himself when KBC began. A quiz programme on TV was an attractive proposition for an IPS aspirant. So he'd watch the show and answer the questions along with the contestants, getting them right all the time. One night, his mother said, "If you know all this, why do you just sit on the couch and answer? Why don't you sit on the hot seat?" So he decided to go KBC and become the 1st Crorepati Winner of Kaun Banega Crorepati.
Season 2
The season 2 of KBC aired on 2005 after a long gap well when its back the name of the show was Kaun Banega Crorepati Dwithiya and the price money was also doubled and it was again hosted by Amitabh Bachchan. In this year KBC given two crorepati to which are Brajesh Dubey and Ajay Devgan & Kajol.
Brajesh Dubey KBC Crorepati Winner (Amount 1 Crore)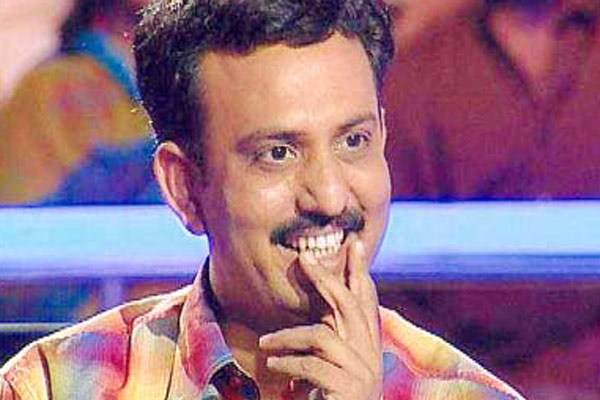 Ajay Devgan & Kajol KBC Crorepati Winner (Amount 1 Crore)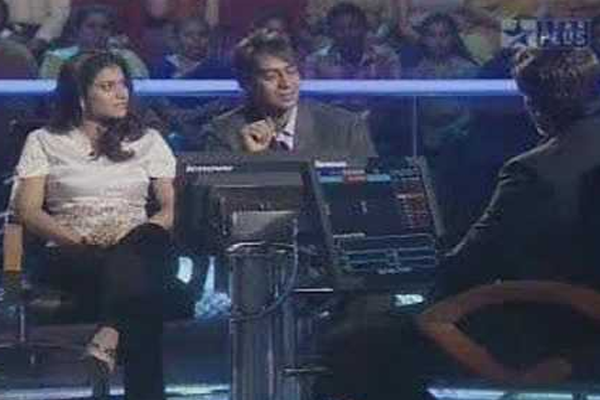 Season 3
Season 3 was aired on 22nd July 2007 and hosted by Shahrukh Khan because Mr. Bachchan was seriously ill. Unfortunately there is crorepati in season 3.
Season 4
Mr. Bachchan was back in season 4 of KBC which was aired on 11th October 2010 and continued till 9th of December 2014. This time KBC was aired on SonyTV as in the beginning it was aired on Star Plus from season 4 to so far Kaun Banega Crorepati is aired on SonyTV. In KBC 4 only 1 person got the Rs. 1 Crore namely Rahat Taslim.
Rahat Taslim KBC Crorepati Winner ( Amount 1 Crore)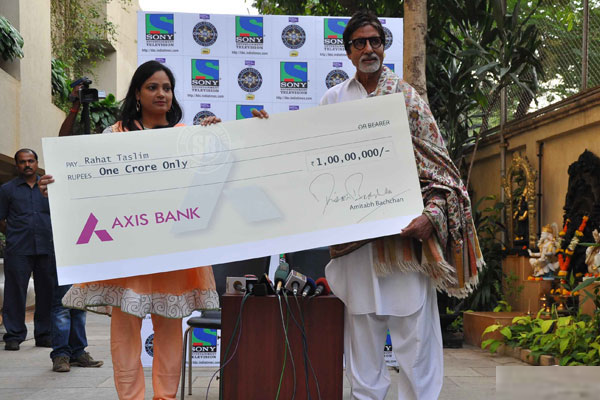 Season 5
Season 5 was aired on 15th of August 2011 and continued till 17th of November 2011. Ghar Baitho Jeeto was added in this season as it become the blockbuster TV show. In this season KBC get his first highest prize money winner Sushil Kumar and another crorepati from same state (Bihar) Anil Kumar Sinha. Sushil Kumar Won Rs. 5 Crore in season 5 and Anil Kumar Sinha won Rs. 1 Crore.
Sushil Kumar KBC Crorepati Winner (Amount 5 Crore)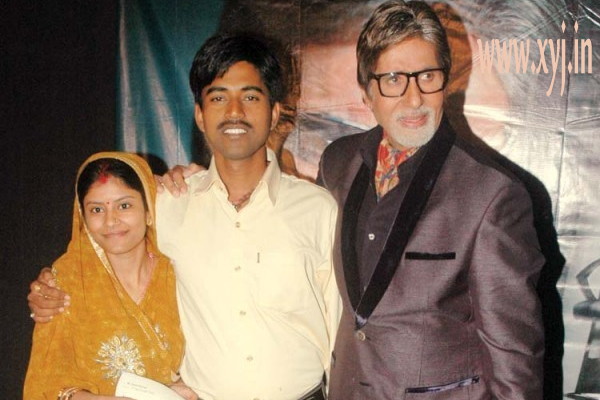 Anil Kumar Sinha KBC Crorepati Winner (Amount 1 Crore)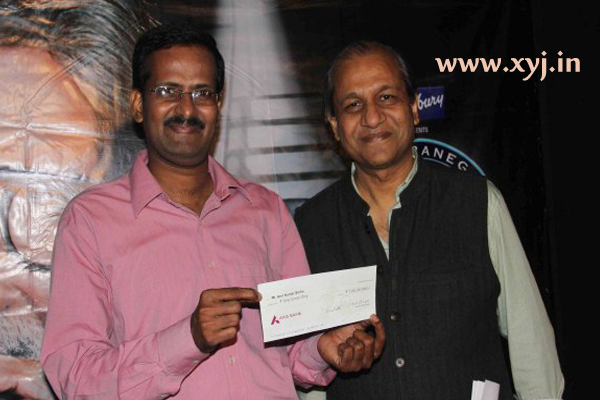 Season 6
Another season hosted by Mr. Bachchan and the show was aired on 7th of September 2012 and continued till 26th Januar 2013. The tagline of the season 6 was "Sirf Gyan Hi Aapko Aapka Haq Dila Sakta Hai". In the season 6 there were 2 crorepati namely Manoj Kumar Raina, Sunmeet Kaur Sawhney.
Manoj Kumar Raina KBC Crorepati Winner (Amount 1 Crore)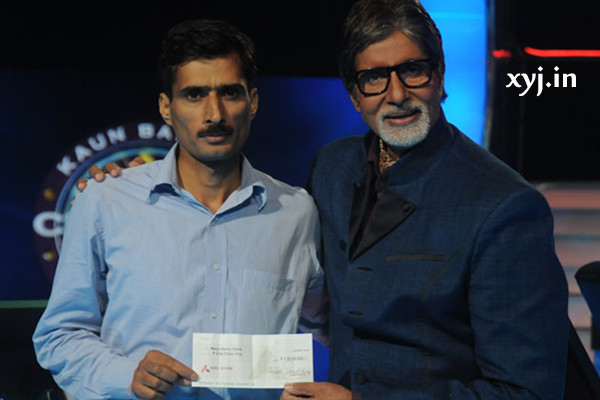 Sunmeet Kaur Sawhney KBC Crorepati Winner (Amount 1 Crore)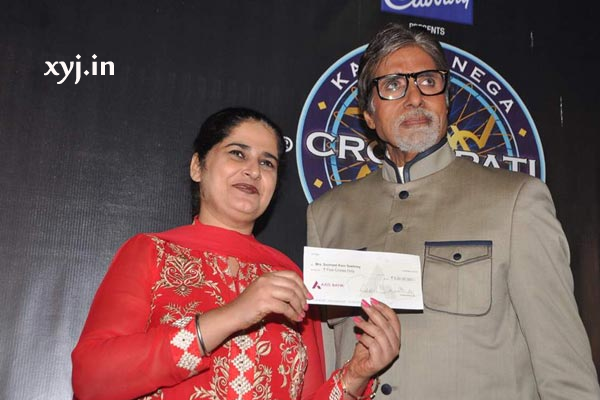 Season 7
KBC 7 hosted by Mr. Bachchan and included the new life line namely "Power Paplu". The tagline for this popular season was "Seekhna Band to Jeetna Band". KBC given 2 Crorepati namely Taj Mohammed Rangrez, Firoz Fatima.
Taj Mohammed Rangrez KBC Crorepati Winner (Amount 1 Crore)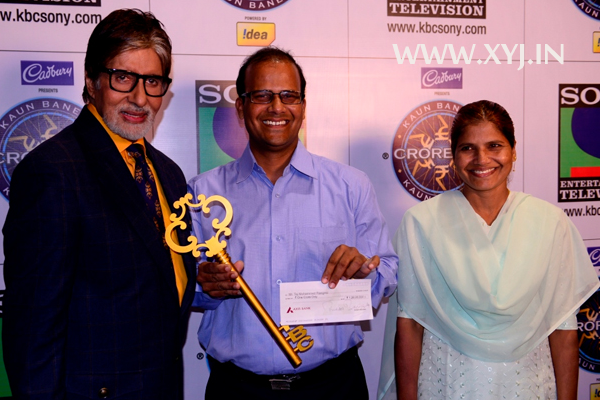 Firoz Fatima KBC Crorepati Winner (Amount 1 Crore)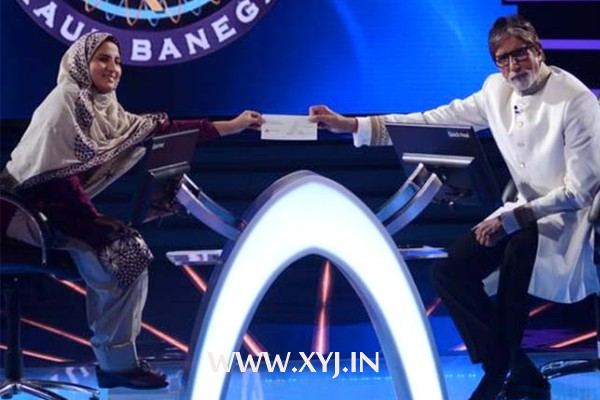 Two other episodes were KBC Junior and KBC Jodi, which 1 Crore won by Ravi Sainin and Vijay & Arundhati Raul.
Ravi Saini KBC Junior 1st Crorepati Winner (Amount 1 Crore)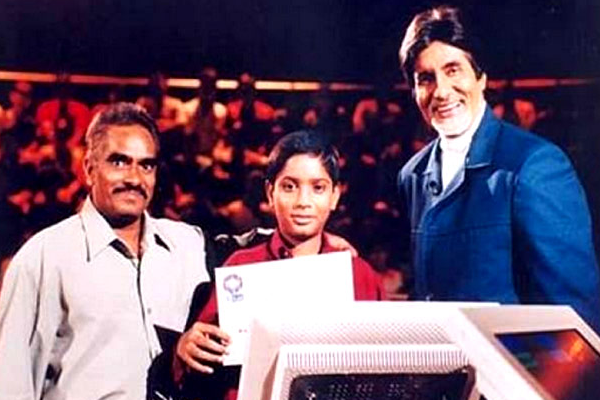 Vijay And Arundhati Raul KBC Jodi Crorepati Winner (Amount 1 Crore)
Season 8
KBC Season 8 aired on 17th of August (Sunday) 8:30 PM. The season airs regularly from 17 August on every Monday – Thursday at 8:30 PM. The tagline for the season is 'Yahan Sirf Paise Nahi, Dil Bhi Jeete Jate Hain'. Three special guests appeared in the grand premiere episode. Television comedian, Kapil Sharma from Colors TV's television series Comedy Nights with Kapil was the first guest of the show. Moreover, iconic cops Dayanand Shetty (Daya) and Aditya Shrivastava (Abhijeet) from Sony TV's television series CID were also seen. This season is also host by Mr. Bachchan  and Narula Brothers from Delhi won Rs. 7 Crore they become the 1st highest prize money winner of the show as this title was hold by Sushil Kumar who Rs. 5 Crore.
Achin & Sarthak Narula KBC Crorepati Winners (Amount 7 Crore)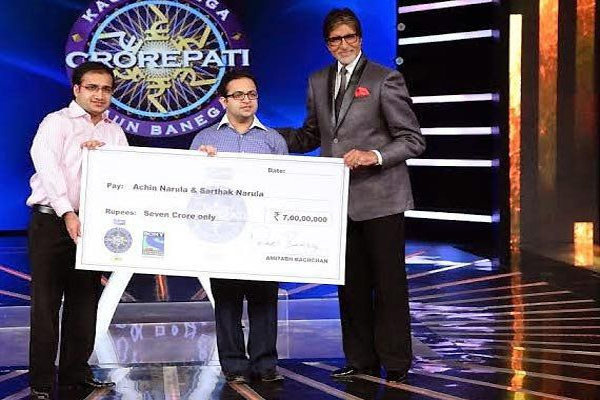 As show is still continuing hope we get some new faces in the list so keep in touch with us.