Valentine Day is a perfect occasion to let your loved ones know how special they are for you. It is ideal for showing your feelings to your husband, for whom you can buy something special as a Valentine Day Gift.
Here is a list of best Valentine Day Gift Ideas for your husband: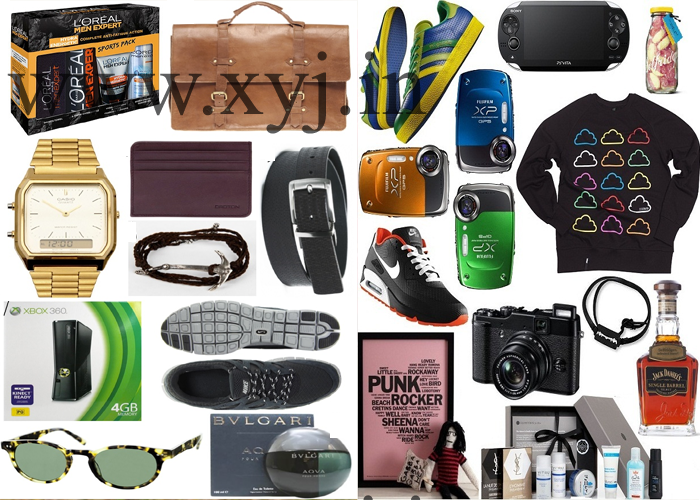 Watch
You can buy a smart branded watch for your husband this Valentine Day, if it comes within your budget. He will surely be reminded of your love for him every time he has a look at the time on his wrist watch.
Mobile Phone/Tablet
Another cool Valentine Gift for your husband is a latest mobile phone or tablet, which would be ideal if he has been planning to buy one. The gift should be a surprise, but you can cleverly get his reviews on the latest ones before you pick it. Alternatively, you can ask a knowledgeable friend to guide you in this regard.
Dinner Date
Instead of waiting for him to ask you out for a dinner date, plan a romantic dinner date for your husband on this Valentine day. You can book a special table in his favorite restaurant and arrange for a candle light dinner, complete with flowers, wine and music. You can also cook him a dinner at home, but make it a surprise in any case.
Video Game
For a man who is tech savvy and loves games, a latest video game can be a cool Gift on the occasion of Valentine Day. Search the game reviews on the net or ask an expert before you buy this gift for your husband.
Movie Ticket
Surprise you man with a movie ticket to one of the latest movies of his favorite stars. This way, you can spend time together on Valentine Day and make it a memorable celebration.
Music/Film DVDs
If your husband is fond of collecting movie or music DVDs, you can gift him some of the latest or rare ones to add to his collection. He would definitely be impressed by the fact that you care about his hobbies.
Attire
A nice shirt or jacket can be a useful as well as perfect Gift Idea for your husband on this Valentine Day. Consider his favorite color and brand while taking your pick. Also, make sure that the store has a flexible exchange policy in case he wishes to exchange the item.
Sports Gear
For all those women whose husbands are fitness freaks, you need not think much. A pair of sports shoes or some fitness/sports gear would be ideal as a Valentine Day gift idea for your husband. You can even get him a membership voucher for the best gym in town.
Spa/Salon Vouchers
Buy you husband a voucher to a spa or salon, where he can go for a relaxing or grooming therapy and see how glad he will be to get this gift on this Valentine Day.
Grooming Kit
A grooming kit consisting of his favorite perfume, shaving foam, cologne and bathing soap, would be another great gift idea for your husband on the occasion for Valentine Day.
These gifts matter of course, but most of all, make sure that you give him your precious smile. Get decked up for him on this occasion and wish him with a smile and a warm kiss, and just see the twinkle in his eyes!