There are several Inverter UPS brands exists in India and which is best inverter in these is quite difficult to decide for a common man that's why we at XYJ comes with the top 5 best inverter brands in India. Some of them could be little expensive for you in comparison to local brands which you know but I can bet if you opt out any of these brands you don't need to look any further because their service after sale is really highly appreciated by their customers.
Luminous Power Technologies Pvt Ltd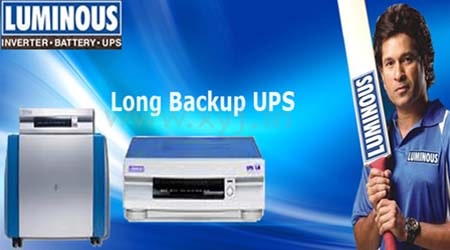 Luminous Power Technologies founded in the year 1988 and delivering high quality power products to its customers all over the world for home and commercial applications. As Luminous is dominating position in the Indian market, it has a strong footing worldwide. Currently Luminous Technologies have more than 3000 employees, eight manufacturing unit in India and 1 manufacturing unit in India. There is no doubt that Luminous Technologies stands at number 1 position and ruling the domestic market instead of all this Luminous is well known for service after sale which helping Luminous to increase more consumers ever year.
Office Add: C8-C9, Community Centre, Behind Janak Cinema Complex, Janakpuri, New Delhi-110058
Phone: +91-11-40778221 – 40778222
Email: mktg@luminousindia.com
Website: www.luminousindia.com
Su-Kam Power Systems Ltd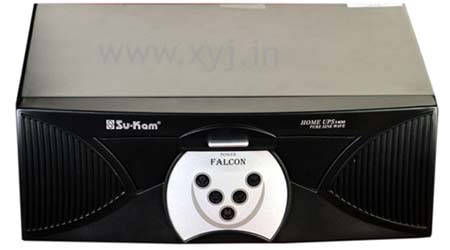 With over 70,000 branches across 70 countries and high end energy efficient inverter Su-Kam stands on the second position in the list of best ups inverters in India and other parts of the world. Su-Kam is well known for manufacturing high end inverter system that are highly energy efficient. All Su-Kam Inverter and UPS are manufacture under OHAS-18000 for operational health and safety. It manufactures a whole gamut of products like inverters, transformers, batteries, OLU, solar products, etc.
Office Add: Plot no. 54, Udyog Vihar, Phase VI, SEctor-37, Gurgaon 122001
Ph: 91-124-4030700, 4170500
Email: NA
Website: www.su-kam.com
Genus Power Infrastructure Ltd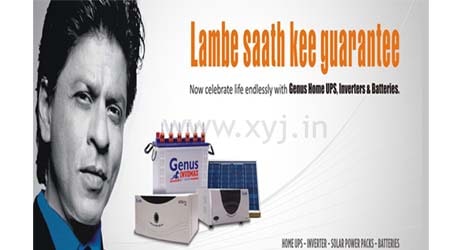 Genus Power Infrastructure Ltd is an internal part of famous Kailash Group and an ISO 9000:2008 certified company in India. Genus primarily deals in manufacturing and distributing of home and online UPS systems, inverters, batteries, electronic energy meters etc. across India and world. The R&D laboratory of Genus is approved by the Ministry of Science and Technology, Government of India.
Office Add: SPL-3, Riico Industrial ARea, Sitapura, Tonk Road, Jaipur 302 022
Ph: +91 141 3911400 / 500
Email: inverter@genus.in
Website: www.genus.in
Microtek International Pvt Ltd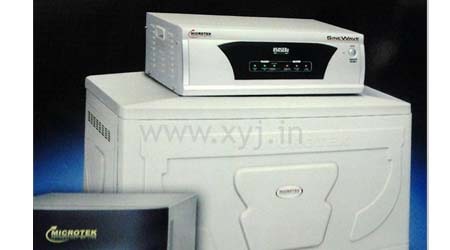 With largest power products manufacturer Microtek International stands at position 4. Microtek International Pvt Ltd manufacture varied range of power products namely UPS systems, online UPS systems, digital and sine wave inverters. It has complete range of digital and sine wave inverters from 400 VA to 2000 VA, which have been designed and developed by Microtek's highly experienced R&D team. Instead of this all manufacturing of Microtek is awarded and certified by ISO 9001:2000.
Office Add: H-57, Udyog Nagar, Rohtak Road, New Delhi 110041
Ph: 011-42733377
Email: ho@microtekdirect.com
Website: www.microtekdirect.com
Delta Power Solutions India Pvt Ltd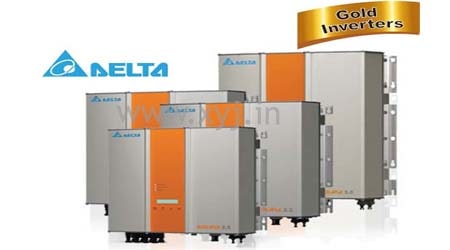 With high quality energy efficiency and high availability UPS products with outstanding cost performance Delta Power Solutions India Pvt Ltd stand at position 5.Delta offers complete range of power backup solutions from 600 VA to 4000kVA. Delta wins its customer trust via delivering affordable UPS and Inverter and via offering after sale service and support. Nisus for technical innovation and next generation solutions, Delta continuously improves and refines the UPS products.
Office Add: Plot no: 43, Sector-35, Gurgaon, Haryana 122001
Ph: +91-124-4169040
Email: N/A
Website: www.deltaelectronicsindia.com
These are top 5 best Inverter brands in India and aim to deliver high quality inverter and UPS and other electronic products to their consumers. If we found any other brand good will surely add it in our list of best inverter brands in India and off-course don't forget to tell us which Inverter Brand you are going to buy.