Delhi Development Authority (DDA) has decided to refund the registration money to unsuccessful applicants within a month after the closure date of scheme. As the scheme has already been closed on 15th of October 2014, So unsuccessful applicants can expect their money till 15th of November 2014.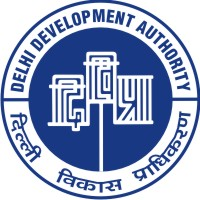 When DDA flats housing scheme was launched it was mentioned in the brochure that if any applicant is not successful in the draw then the registration amount will be refund within 3 month after the closure of the scheme but Mr. Balvinder Kumar (Vice Chairman of DDA) said in an interview with Hindustan Times that
Latest News:
"Earlier the decision was to refund the money within three months, but I thought why should people unnecessarily keep their money deposited and lose interest? That is why I have decided that now the amount shall be returned within a month,"
As the registration amount for the LIG, MIG and HIG flats was Rs. 1,00,000 and for the Economically Weaker Section (EWS) category flats was Rs. 10,000.
The Delhi Development Authority (DDA) makes it very clear in their brochure that they will not pay any interest to the applicants up to 90 days. The new decision has taken by the DDA to reduce the burden of interest on the applications who borrow loan for the registration amount from the banks.
In any case if DDA fail to pay the registration money within the 90 days to unsuccessful applicants then they will pay an interest at the rate of 8% per annum starting after 90 days. The housing scheme was closed on Wednesday 15th October 2014 and received around 7.5 lakh applications from across India for the 25,034 flats on offer.
Don't forget to check the status of DDA housing scheme application online via filling your application or form number.
Read the column 10 page no. 6 for the refund of housing scheme 2014 by DDA click here for the brochure