DDA Flats Draw Results Date for Housing Scheme 2014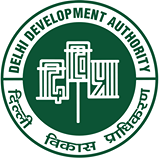 Draw Results for DDA housing scheme 2014 will be declared on 10th November 2014, in the beginning when DDA housing scheme was launched it was mentioned on their brochure that they will draw the results on 29th October 2014 but in the last week of October authority decide to draw results on 5th of November but finally they decided date to draw results for dda housing scheme 2014 on 10th November 2014.
Latest News:

[Important Note: Authority said on Saturday, that exact date would be decided based on the outcome of Monday's trial if all will be set they may draw result on next day 11 November or 12 November 2014, Tuesday]
Applicants who have applied for LIG, MIG, HIG or EWS flats in varied area of Delhi namely Narela, Dwarka, Rohini, Vasant Kunj and more can see the result on the official site of DDA or keep in touch with us we will discuss in detail how can you check the result for the DDA housing scheme 2014.
Till then don't forget to check your application status of DDA housing scheme is it showing proper details or record not found. What to do if result not found get everything on application status post.
If in any case you become unsuccessful applicants and could not get your name in the lucky draw then must read my recent post When DDA Will Refund the Registration Money to Applicants.
Recommended Article: